In this episode, I uncover the 2nd biggest profit & time saboteur – Reputation (or lack of it).
What people are saying about you/your business when you aren't in the room is called REPUTATION.
LEAVE voice comment or feedback here.
I'll share:
What a 'reputation wall' is and how to break through it
3 different ways that this might be showing up for you in your business
The concept of reputation dilution
How you can apply the 80/20 rule
Case studies of how revenue follows reputation!
Quick Win Action Plan to breakthrough the REPUTATION WALL:
1.  Become a specialist, rather than a generalist.
2.  Analyse your client list – look for similarities in those 20% of your clients that give you 80% of your sales/revenue/profit.
3.  Build an Unforgettable Flagship Framework to minimize over-customization and strengthen your reputation.
4.  To get some support with this, I've invited you to join Differentiate to Grow here so you can go from Unknown Expert to Undeniable Authority.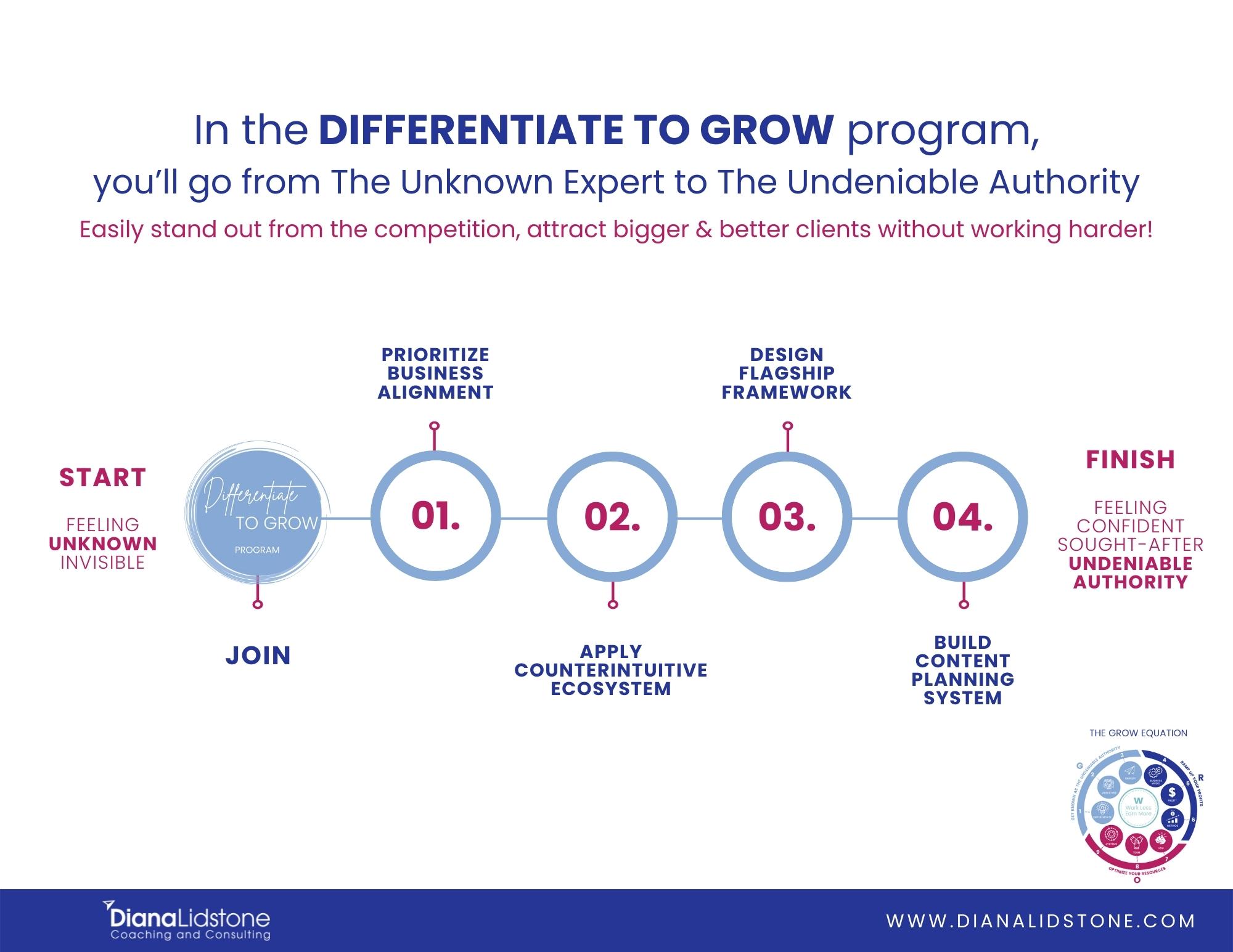 Here's the graphic of my GROW Equation: