You've heard all the expressions:
✔️  Riches in the niches
✔️  Nail your niche
✔️  If you're selling to everyone, you're selling to no one
✔️  For that one – substitute marketing, writing, etc.
But perhaps you're a little skeptical about how this will help you scale your business!
Even though this is part 3 of my Niching Down series (check out Ep. 63 and 64) – the thing I've learned from coaching hundreds of clients is that you probably won't be open to the whole concept of niching down…. until I've helped you debunk some myths around this all-important strategy!!
That's certainly been true for myself and my clients!!
While you go through these 5 myths, I want you to ask yourself if any of these describe your impression of the concept of niching down.  Have you ever said the same thing to yourself about niching down?
Understanding why you might feel this way and what the solutions are to shift your thinking is the first step on the path to finding your profitable niche.
My goal for this episode is to help you remove all of the doubts and resistance you have about niching down so that you can grow your business faster by finally being ready to try this effective way of positioning your business in the marketplace.
After listening to this episode, if you feel super excited about taking a fresh look at your business, then I can safely say I've done my job!
Keep in mind, whatever I share with you in this podcast comes from my own experience and from the work I do with service business owners. These are not just theories; these are real-life examples.
And, the best part is, by just listening to this, you are preventing yourself from making the same mistakes I or my clients have made!
Not a bad deal, right?
If your answer is a huge "hell yes!" then you are ready to dive in!
If you missed these earlier episodes on niching down:
Niching Down is part of building your Authority Visibility Blueprint in the 'G' of my GROW Equation: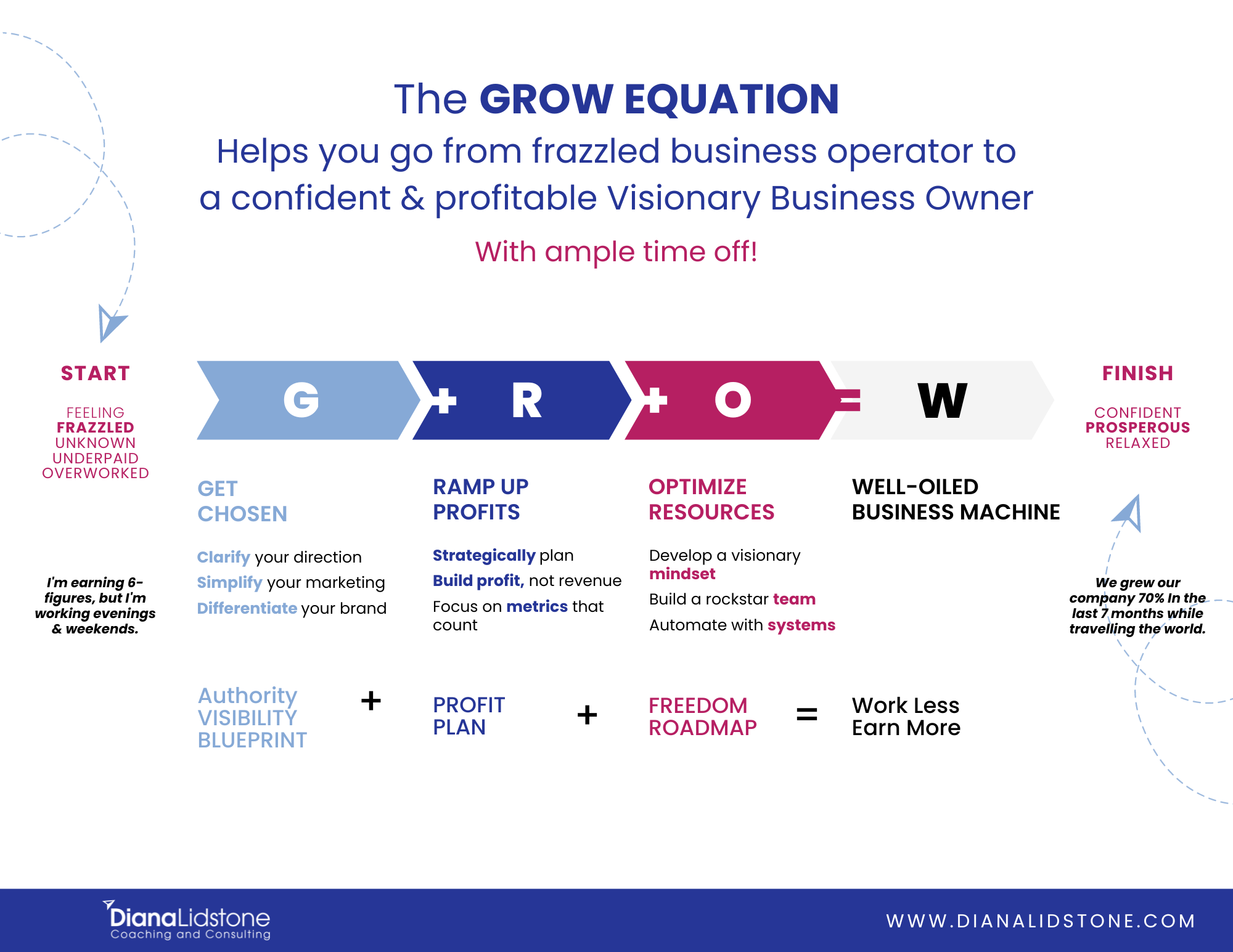 Share your feedback with me by clicking here and leaving a short voice message!