I don't know about you, BUT I don't want MORE work.
I want less work in my business but more profits.
I want more joy and more free time.
But to do that – we have to stop hunting and chasing clients.
We have to build a strong foundation so that we attract clients to our business.
I call it Differentiating to Grow!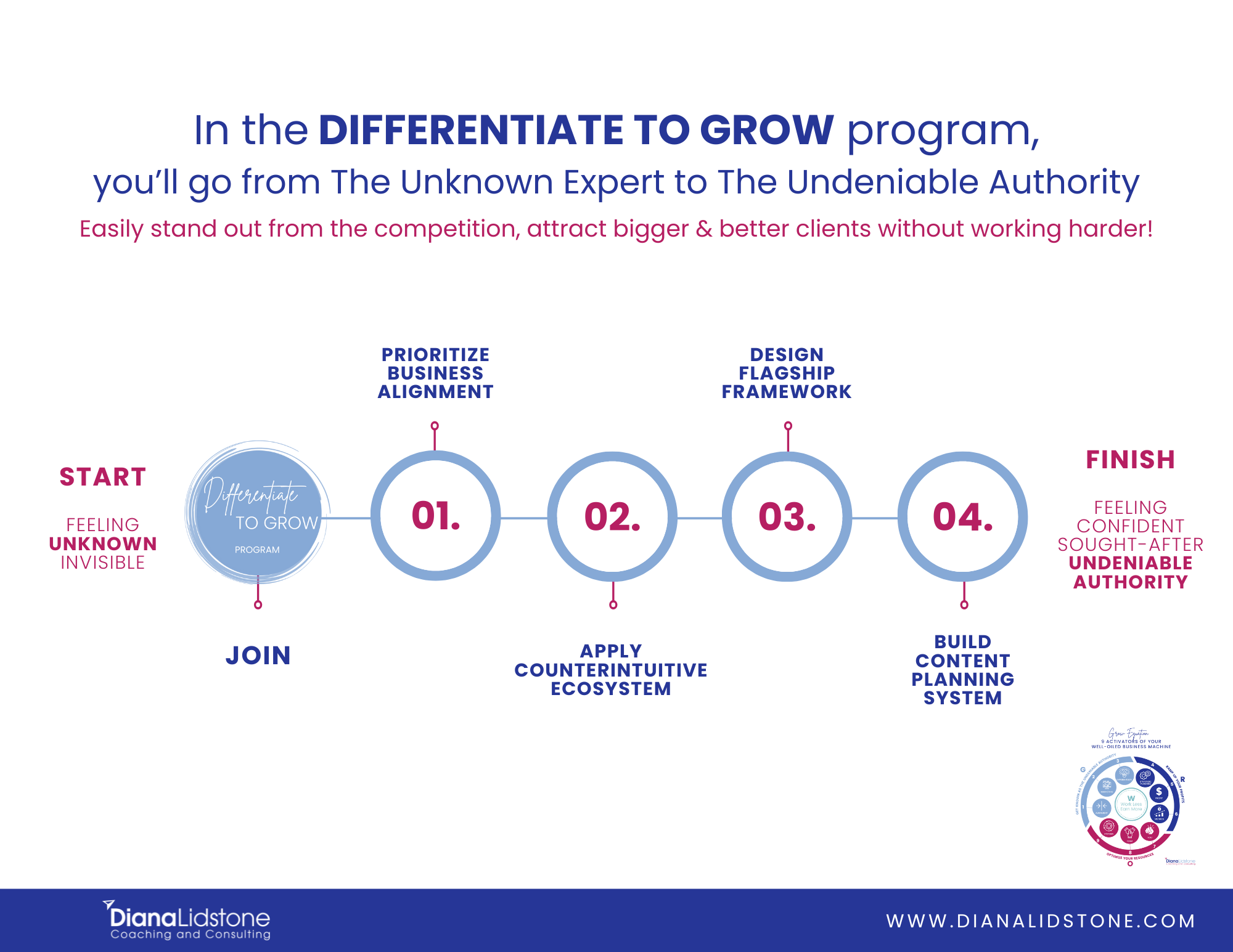 In this episode, I share:
My own struggles to stand out in a highly competitive industry.
7 Brand Differentiators you can use to position yourself as the Undeniable Authority (download the guide here).
5 steps to build the foundational assets you need before you grow & then scale.
Here's the graphic of my GROW Equation: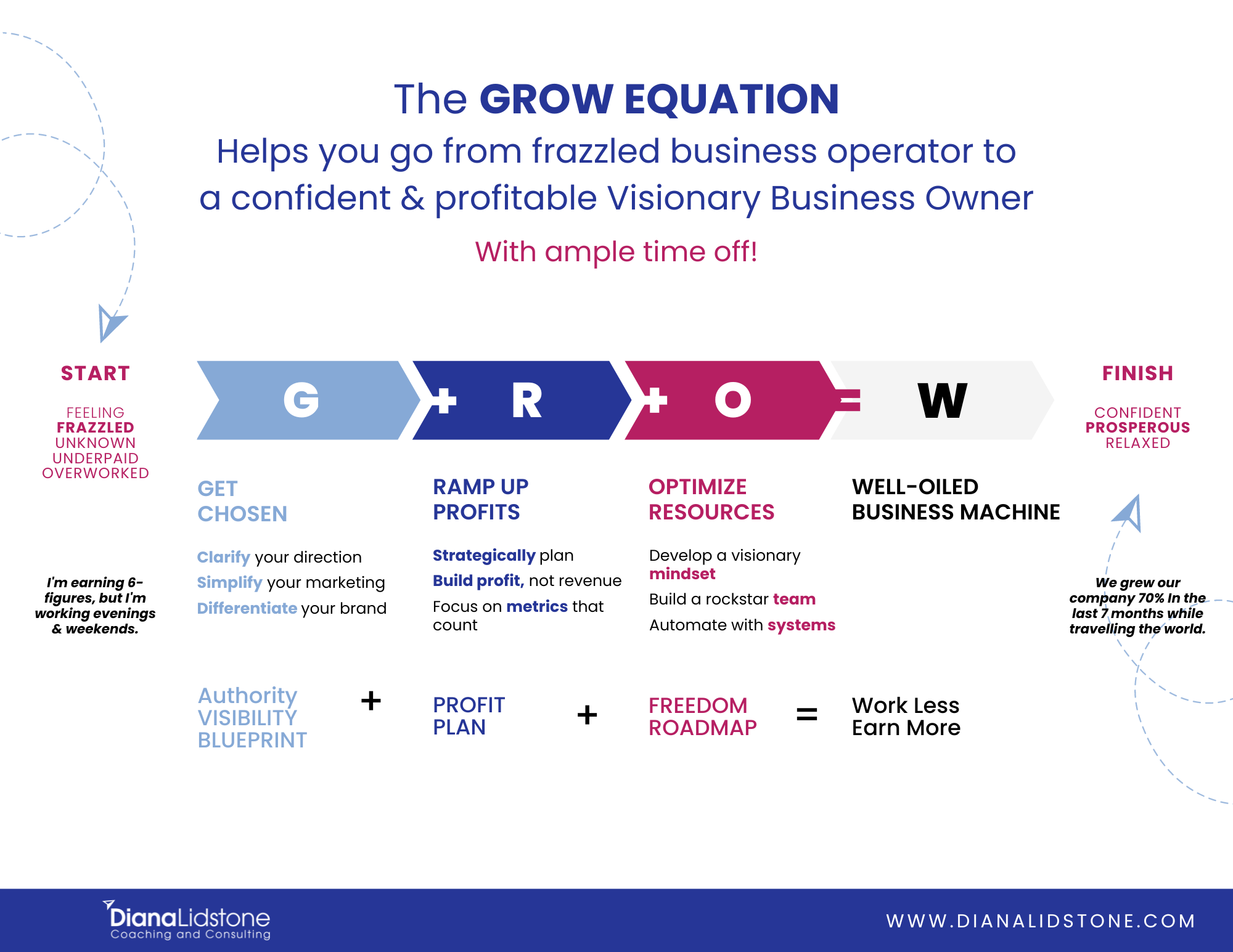 Can't wait to hear how this episode might impact your business by Leaving me your voice message feedback here.