You don't have to look very far to hear about entrepreneurial burnout – you can read about it in major news outlets, major magazines, and podcasts and you've probably heard from someone close to you about how they've ended up in the hospital or tanked their relationships because of it.
If it's so prevalent – why does it happen?
In this episode, I outline 7 common reasons/myths I've seen that lead to the dramatically overworked business owner!
As I've been coaching the overworked and often underpaid business owner, I have seen that to significantly reduce their workload – the answer doesn't come from productivity apps, webinars, or complicated planning journals.
This episode is the background to my upcoming 5-part masterclass series entitled The Ultimate Focus & Freedom Masterclass….. and it's free!
Starting Monday next week, I'll be releasing 5 episodes to help you dramatically reduce your workload and reclaim 10+ hours a week, without hiring an employee.
Be sure to subscribe so you won't miss this valuable content.
Head over to www.dianalidstone.com/takenotes to download the workbook!
OTHER EPISODES related of mentioned:
ACTION STEPS
1.  Be sure to subscribe on your favourite platform so you won't miss this series!
2.  Mark your calendar for next week's 5-part, free training series – The Ultimate Focus & Freedom Masterclass
3.  Grab your workbook here – www.dianalidstone.com/takenotes so you can follow along and customize your strategy.
Here's the graphic of my GROW Equation: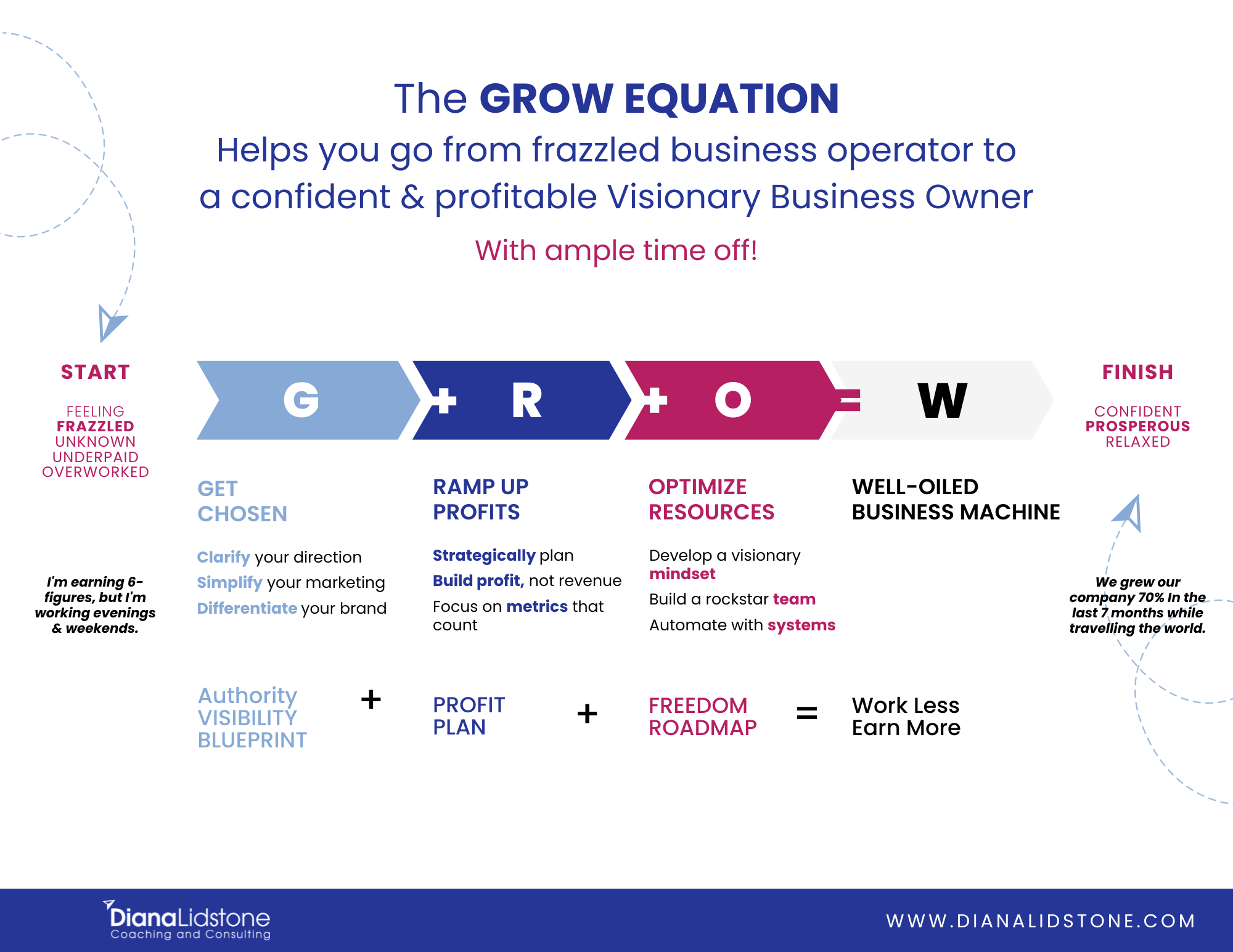 Share your feedback with me by clicking here and leaving a short voice message!