Think Like A CEO
I'm so excited to introduce "Think Like a CEO", published in the EMERGE book, to the world of consultants, experts, thought leaders and entrepreneurs!
I'm grateful for the opportunity to collaborate with influencers such as Brian Tracy, and Jayne & Steve Lowell in this international, best-selling edition of EMERGE: Be the unmistakable authority in your field.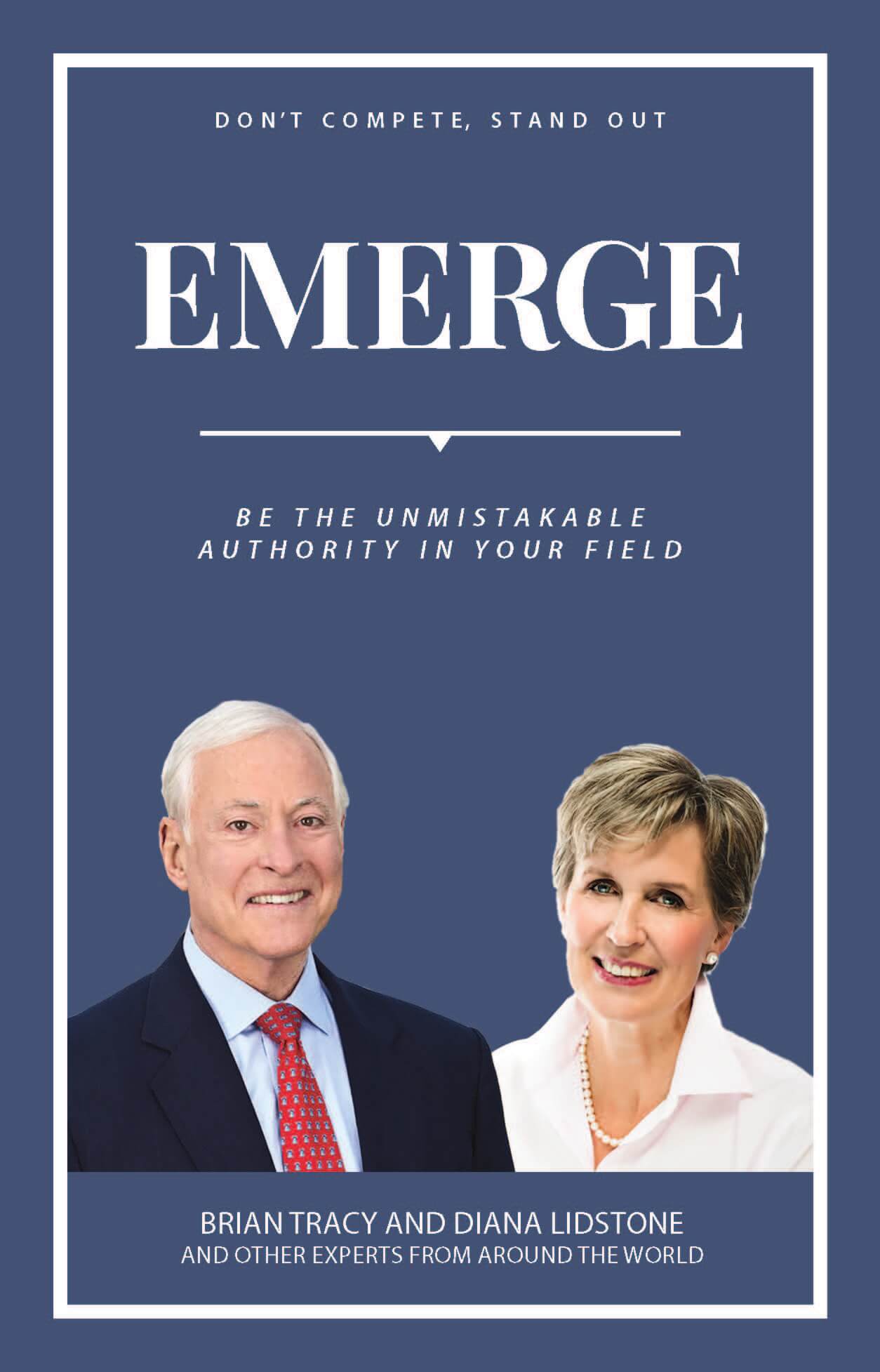 Here's A Message Just For You!
As you know, I love celebrating!! So I have some great perks and swag to give away to those who purchase a copy of this edition of EMERGE: Be the unmistakable authority in your field.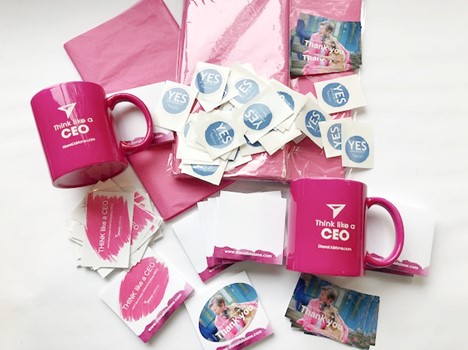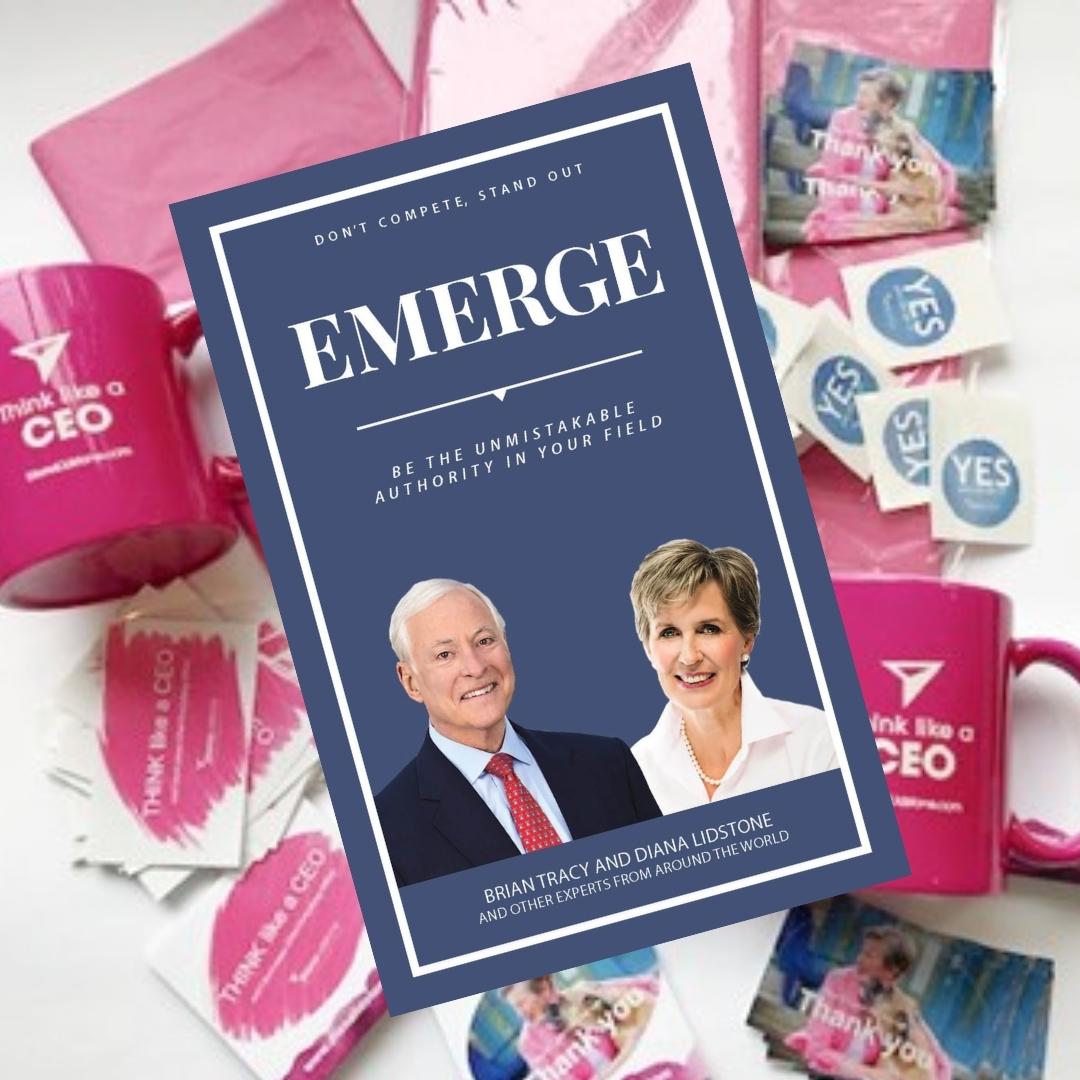 Buy 1 Emerge Book
And get some super fun, Think like a CEO stickers!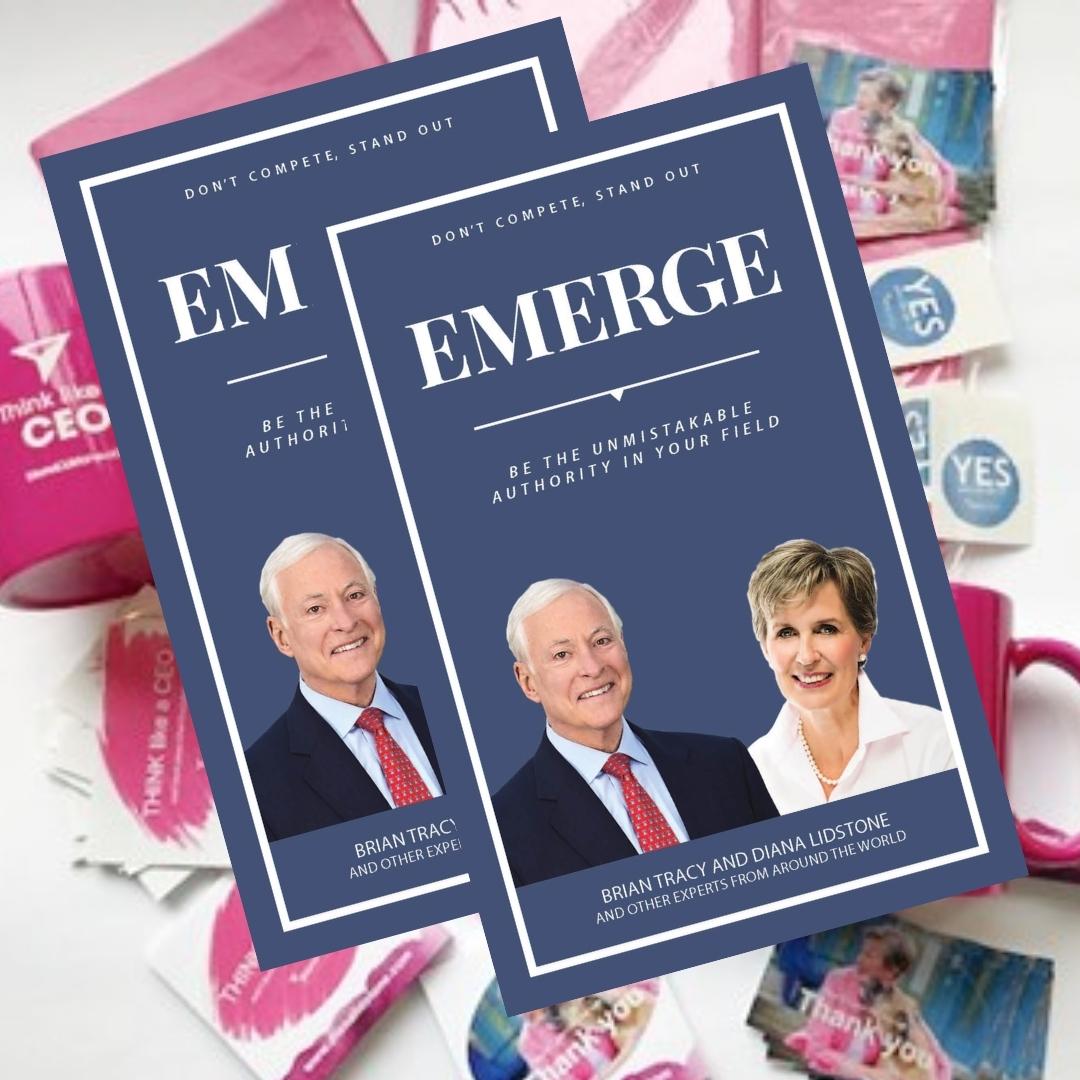 Buy 2 Emerge Books
Get some super fun, Think like a CEO stickers, AND post-it notes to remind you to Think Like a CEO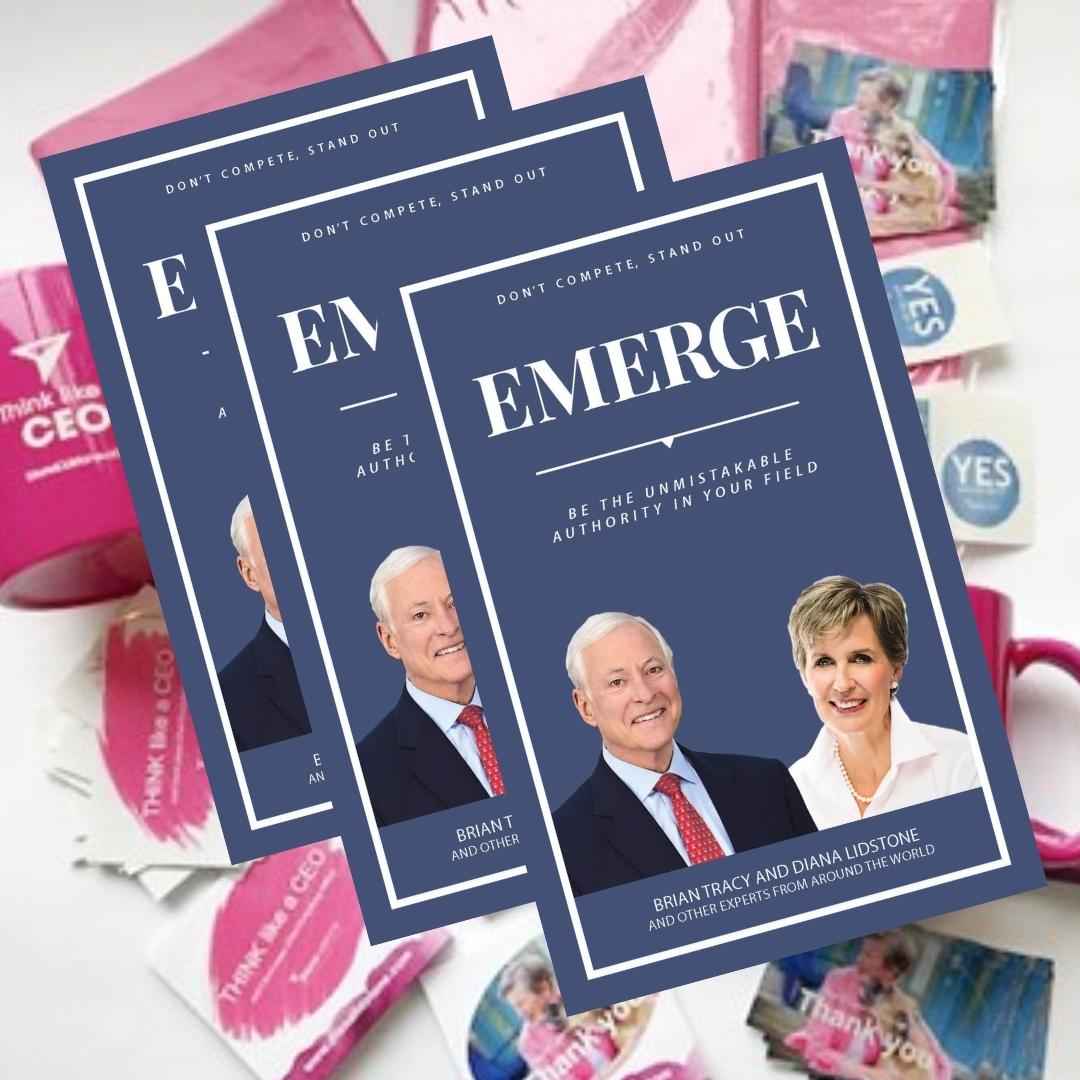 Buy 3 Emerge Books
Get some super fun, Think like a CEO stickers, AND Think like a CEO Post-It notes, PLUS a Think Like a CEO mug for morning coffees and to bring to CEO Coffee with Diana
And be sure to join the "Think like a CEO" Facebook group (join us here) for weekly mini-trainings and hot seat, in-the-moment trainings!
Here's how you can get your gifts!!
STEP 1
Join my Facebook group Think Like a CEO with Diana where you'll:
Gain tips & tricks on how simplify your business and still make more money
Stay updated on interviews and launch news
Join me for live CEO Coffee dates and trainings
STEP 2
Purchase your paperback copies of EMERGE!
STEP 3
Save your receipts
Take a picture or scan your receipt
Email your receipt to me – diana@dianalidstone.com
I'll mail your Launch Perks to you – get a package in the mail!
STEP 4
Read Think Like a CEO
Take a selfie of you reading my chapter, Think Like a CEO
Share it in the Facebook group to be eligible for more prizes!
STEP 5
Want to find a way to regain 5 or 10 hours a week in your business? Choose one tip from Think Like a CEO that you can implement in the next 4 weeks. Easy-peasy!
STEP 6
Celebrate your success with us in the group!
LAUNCH PERKS & SWAG – important things to know!
These items are NOT available for purchase on their own
Only available for purchases of the paperback version.
All perks will be shipped to ONE address (and I will be paying shipping charges)
There are limited quantities available of each of the perks; so first come, first serve.
Bulk order book sales (greater than 10 copies) are excluded from claiming perks. Please contact diana@dianalidstone.com.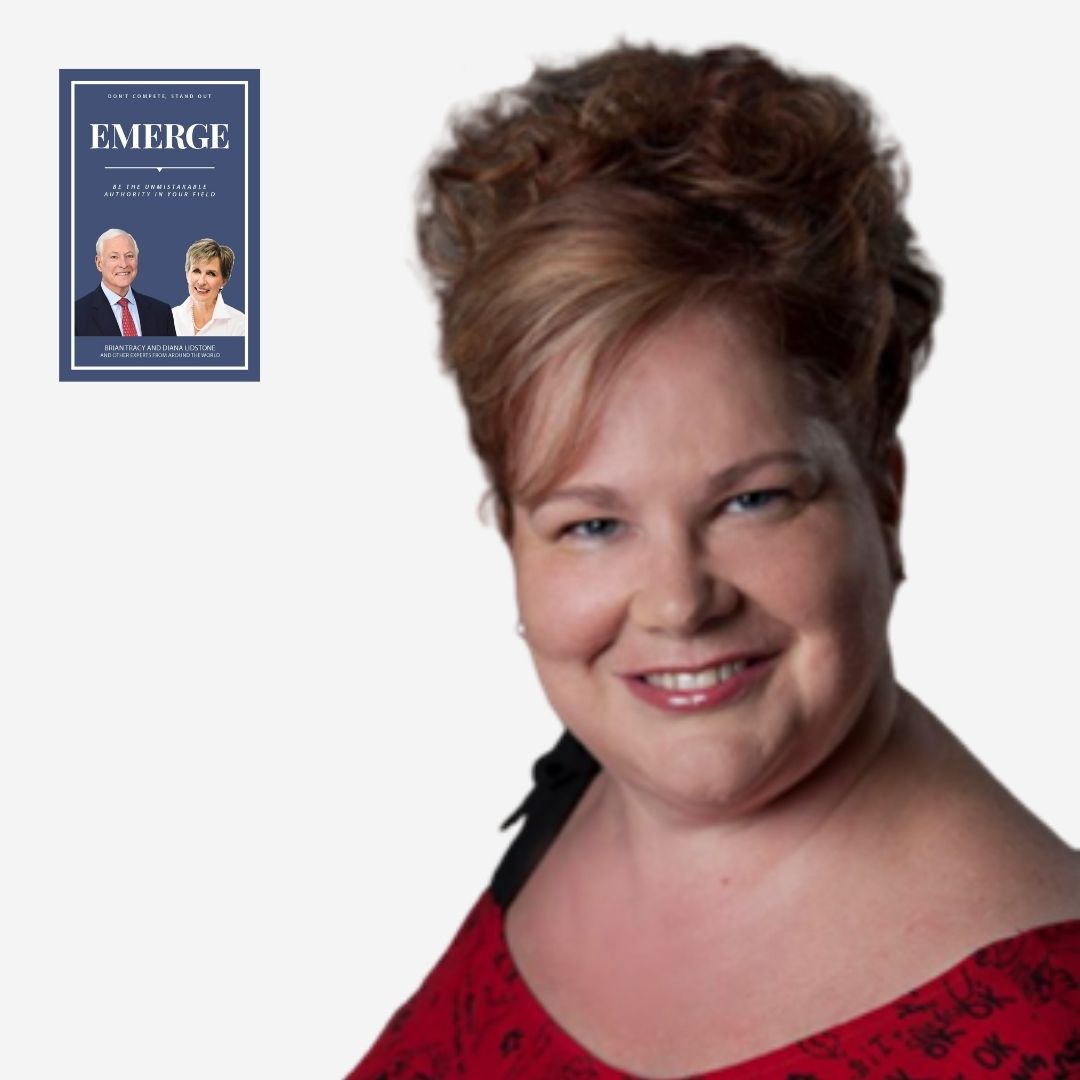 Lauren Pibworth
Lauren is well known by speakers for her amazing team but also her Pibworth Hugs!! Her team of skilled internet marketing professionals, designers, copywriters and e-commerce specialists ensure solid branding and focused marketing for speaking clients that often surpasses the clients' goals.
I've been proud to collaborate with Lauren & her team recently on a project outside of her usual realm of speakers!
Happily married with two miniature schnauzers, Lauren spends her free time travelling to incredible scuba diving destinations. A former sommelier, her other passion is matching the perfect meal with the perfect wine. You never go hungry or thirsty at Lauren's house!
Reach her at
www.pibworthps.com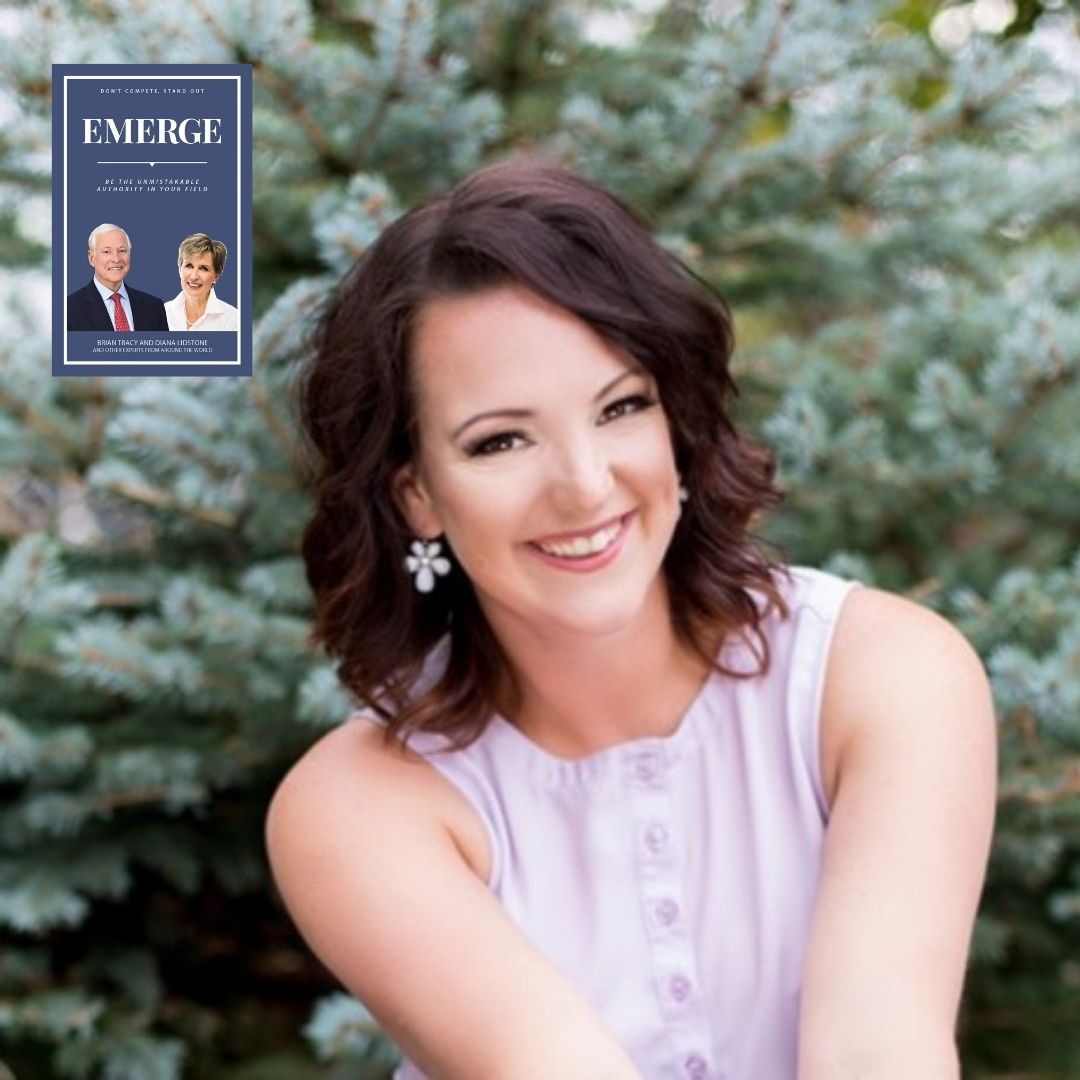 Lisa Pezik
Lisa is a Business Strategist, #1 International Amazon Best Selling Author, Thrive Global Author, Worldwide Speaker, and Former RN who takes your business online with excellence. Her strategies and systems help customers connect and become clients, fast!
Only this year, I met Lisa through The Dames organization and she brings her contagious energy and enthusiasm to this group!
Lisa, her husband Eric, and their team specialize in done-for-you services with branding, SEO, Copywriting, funnels, and websites, social media, and paid lead generation. They do all the things you don't know how to do or don't want to do in the online space!
Reach her at
www.lisapezik.com
Carl Richards
Carl Richards has spent more than 25 years behind the microphone, entertaining and influencing audiences worldwide.
He's a TEDx Speaker and emcee, host of the Speaking of Speaking Podcast and the founder and CEO of Carl Speaks. I've been proud to say that for many years, Carl was the emcee of my live events!
Carl helps entrepreneurs find their voice, launch world class podcasts and grow thriving and profitable businesses. His global clients love his 'done-for-you' podcasting option so they can focus ON their businesses.
He lives with his spouse in Gananoque Ontario Canada and enjoys boating and camping in the 1000 Islands.
Reach him at
www.carlspeaks.ca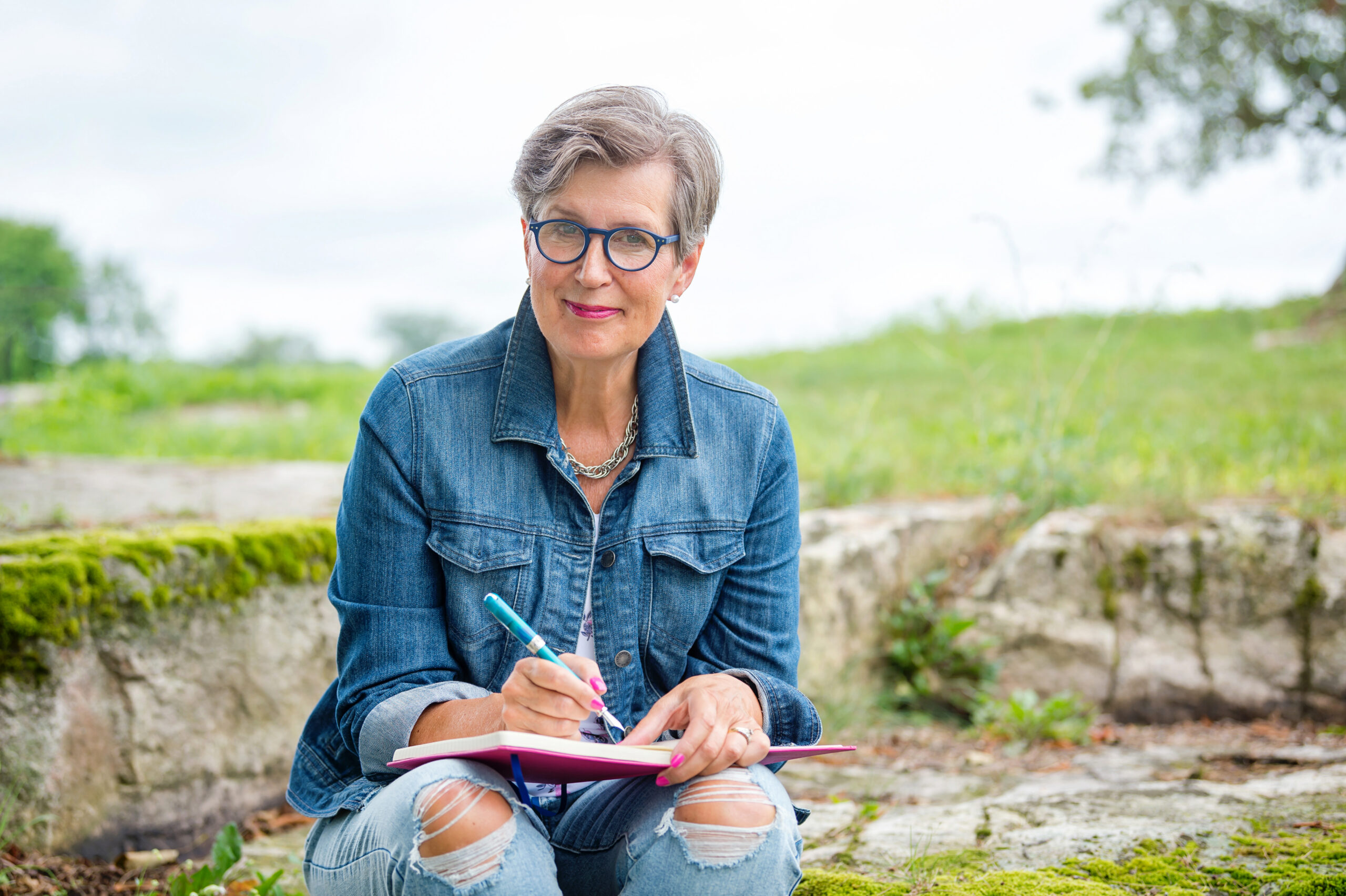 I'm so thankful to my Launch Ambassadors for their assistance in getting the word out and helping to make this book an international best-seller.
A special thanks also goes to Katherine Burrows for her editing and of course, Steve and Jayne for this amazing opportunity!
And of course, Brian Tracy. None of this would have been possible without all of you.
Deepest gratitude to all of you for making this possible!
Want to Jumpstart your business growth today?
Diana Lidstone, The Entrepreneur's GPS
After three decades in business and working globally with coaches, consultants, and experts, Diana Lidstone has gathered rock-solid wisdom and advice that has helped thousands of entrepreneurs and professionals accelerate growth and increase profits while freeing up more time for the things they love.
As the creator of the GPS Grow-meter and The Marketing Proficiency Effect, and as best-selling author of Shift into Rich: Navigate the 9 Roadblocks to Small Business Success, Diana's signature Aligned Profit Engine transforms frazzled, overworked business owners into profitable, happy CEOs.
Diana and her husband love boating in the Thousand Islands, Canada. She is often found walking her dog and drinking champagne (not at the same time)!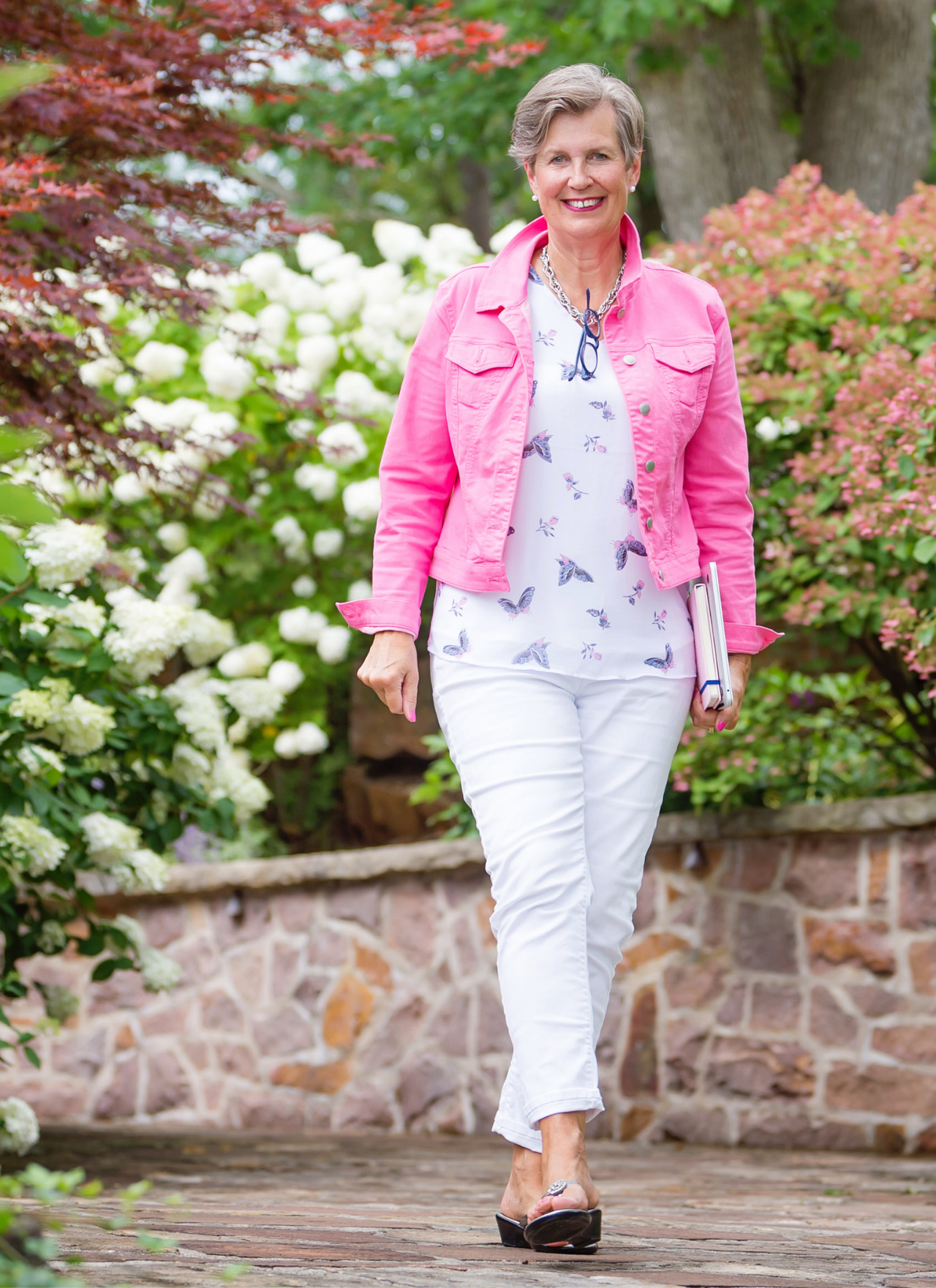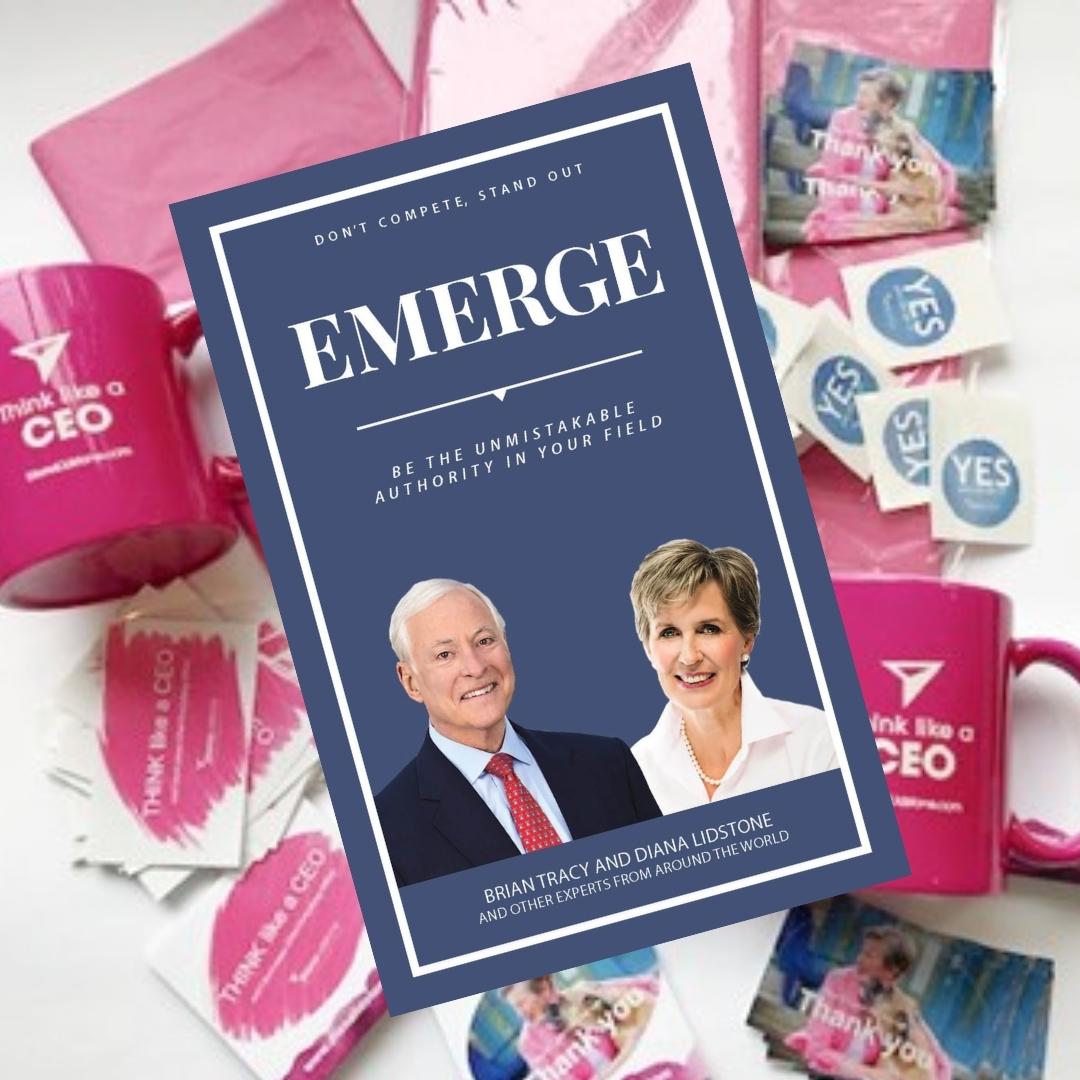 GET IT NOW!
EMERGE: Be the unmistakable authority in your field!