Are You Tired Of…….
1. doing everything yourself in your business and still not getting paid what you are worth
2. marketing by accident (throwing spaghetti at the wall and hoping that something will stick?
3. attracting clients that don't want to pay you well?
4. going to networking and doing social media and still NOT getting enough clients?
5. never being able to take vacation and still make money while you're away?
Then Perhaps You're Ready To …
1. build a strong marketing foundation with a compelling marketing message (CMM) that ripples through your business so that you can finally create that signature program that will give you the freedom you crave
2. attract more clients with sales language that your target market understands so that you can create juicy titles for your calls to action; your compelling offers; your signature talks, your workshops, etc.
3. increase your client attractor factors by expressing your unique selling proposition and translating your compelling message into your website, social media, business cards, flyers, brochures and other marketing methods!
4. stand out from the crowd and be recognized as an EXPERT
5. get paid what your worth
6. Feel confident & proud walking into a networking event because you KNOW you'll nail your infomercial!
INTRODUCING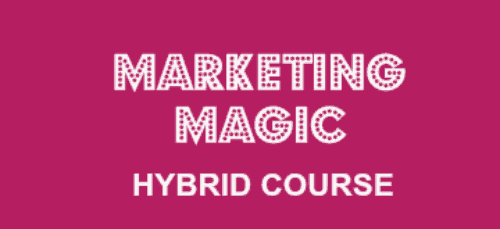 Here's what this hybrid/online/group coaching program will include:
Introduction Clarifying your WHY
Module 1 Introducing elements of CMM
Module 2 Identifying WHO you work with
Module 3 Crafting your CMM
Module 4 Building your marketing engine
Module 5 Testing your CMM
Conclusion 5 Steps to building a Predictably Profitable 6-figure+ Business
Once you enroll, you'll be given access to a secret page with the course videos, audios, and checklists. There are Live Q & A calls with Diana every 2nd & 4th Thursday of the month to get the feedback & course corrections you need!
50% VACATION SALE
(Valid Until August 9, 2018)
Regularly $794 …… Now only $397
And get these BONUSES…..
1. Follow Up 4 Success Workshop (mp3 & workbook) to take you through the 7 Steps to STOP the leaky bucket syndrome in your business (Value $497)
A ticket to Diana's LIVE event – SHIFT – The money event (Ottawa September 21, 2018 or Montreal September 28) (VALUE $197)
Past Attendees Have Said ….
"If you are struggling to launch or grow a service-based business — this is the seminar for you!" ;
"Diana helped me see that what I had to offer was even more special than I thought it was. She helped me see who needs what I have to offer. Thank you";
"Exactly what I needed to get me out of my shell and I truly appreciated the group feedback".
"This was a GREAT experience!!! I learned so much about focusing in on MY market — it helped me wrap my head around those top 20% of the clients who will give me 80% of my business!"
"I would recommend Marketing Magic to anyone who wants to fine tune their focus so that their marketing actually targets their primary, ideal, potential clients".

Just As A Reminder …
The TOP 3 KILLER MARKETING MISTAKES That Are Costing You Clients
#3. You are marketing to everyone! You're nervous to pick a niche or target market! But the truth is that a fox can't chase 2 rabbits … successfully. Just because you marketing to one niche, doesn't prevent you from 'selling' to others! When you market to one target market, believe me, life gets so much easier!
#2. You chose your marketing method (method of distribution) before you clarified your message! This is a HUGE newbie marketer mistake which I've heard hundreds of times …. I'll get my website up then I'll choose my niche; I'll create my business card then I'll work on my target market. Friends — that's putting the cart before the horse! (Actually, here's my blog by that title).
#1. Your marketing message is fuzzy and unclear. Not only do you ramble on and on when someone asks "What do you do?" but you also leave them with this bewildered look on their face!!! You see if your message isn't clear — then it ripples right through the rest of your business. Unclear program and workshop titles so you have to work really, really hard to just put a couple of people into them! An unclear message leaves prospects unclear about what you do and it means missed sales opportunities!
IF YOU WANT TO STOP THIS MARKETING MAYHEM -- THEN JOIN MARKETING MAGIC.
It's The FIRST STEP To Creating A Predictably Profitable Business!