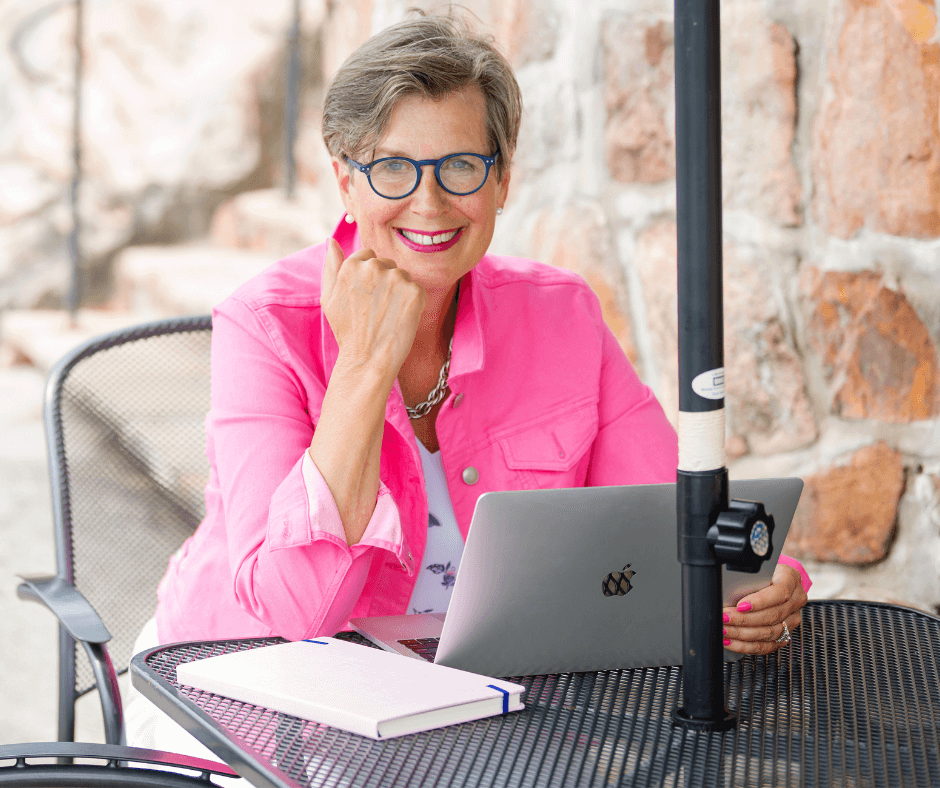 Welcome
If you've landed here, I'm guessing you'd like more of something from your business!  Right?
You want to get noticed more.
You want to get more profitable.
You want to get more fun & freedom from your business.
If that's correct – then let's schedule your Growth Strategy Session right now!
My promise to you is that in these 20 minutes, together we'll review your Business Growth Scorecard results; uncover roadblocks that might be keeping you from enjoying your business and identify your next best step!
Here's all you need to do:
1.   Complete the short questionnaire below so that our time together is productive (I hate wasting time).
2.   Once you've completed the questionnaire, hit SUBMIT, and you'll be taken to my scheduler where you can choose your convenient time (easy peasy).
3.   Once your session is scheduled, I'll send you the Business Growth Scorecard for you to complete so we can review it together during our session so you know your next best step – so you can finally step off the hustle hamster wheel.
4.   As my thank you gift, once we've completed our Growth Strategy Session, I'll send you a copy of one of my best-selling books – depending on your stage of business growth! (So have your mailing address handy)
In the meantime, if you'd like to enjoy free Business Growth trainings, head over to my YouTube channel here: https://www.youtube.com/c/DianaLidstone!
I can't wait to learn more about you and how you want to impact the world!
Yes, you can do it!