Whether it's a recession or any instability, most business owners struggle to increase their profit levels and regain precious time in their agendas.  Too often we get buried in the day-to-day activities of running our businesses to see that we are leaving money on the table or wasting time.  These are the true 'hidden' saboteurs.
In this 3-part series, I'll share 3 big profit and time saboteurs.  
Not only will I demonstrate at least 3 ways that each shows up in your business, but I'll also share strategies that you can implement immediately to get some quick wins!
The first saboteur that I discuss is what I call – PROFIT MISALIGNMENT and it shows up as:
Misalignment and disconnect from your vision.
Data deficiency.
Financial abdication.
Here's the graphic of my GROW Equation: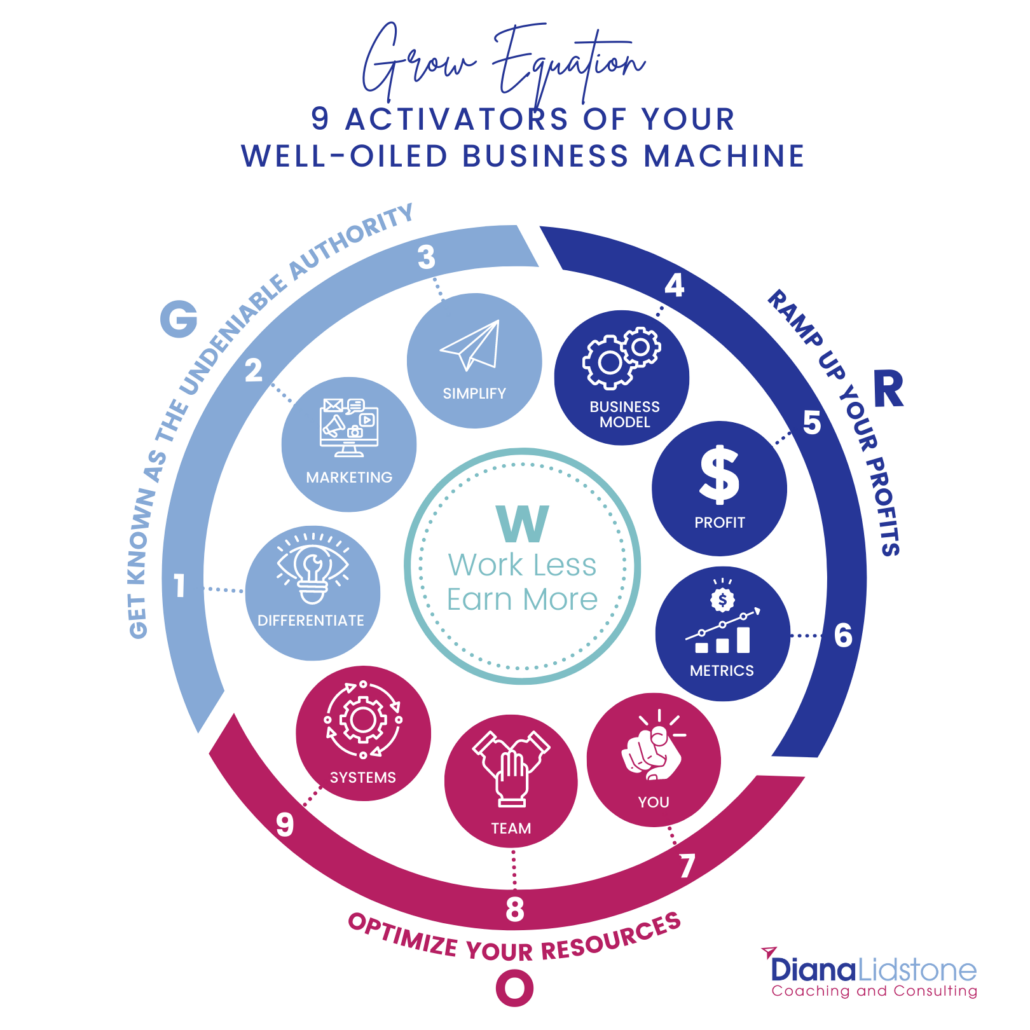 ACTION PLAN to avoid Profit Misalignment
1.  Use the mad libs formula to create your Vision Statement here and join me on Jan 3rd for the Bubbles & Vision Workshop – mark your calendar – dive deeper.
2.  Schedule a monthly and quarterly planning session with yourself and review the 7 Quarterly Questions to ask yourself (PDF).
3.  Take responsibility for your finances – learn how to read your statements – get statements regularly – learn to love your numbers.
BTW – did you notice that Profit Misalignment is the opposite of "R" Ramp up your profits – grow equation formula??
Would love to hear your feedback…. Please leave a voice message using my new SpeakPipe link here.