Most business owners are leaving money on the table… meaning they have anywhere from $30K to $100K in hidden profits.
Just think what that extra $$$ could do for your business.
Would you …
Hire another team member
Update your website
Pay yourself more
Today I want to share 3 quick ways to add to your cash flow without scrambling for new clients so you won't be leaving precious $$$ on the table.
Be sure to have your pen & paper ready!
Share your feedback with me by clicking here and leaving a short voice message!
SIMILAR TOPICS
READ: Uncover hidden inefficiencies & time-wasters for more profits
LISTEN: Lack of profit isn't always just related to numbers!
WATCH: Guest EXPERT Talks – Sylvia shares 3 common 'hidden profits'!
21 Ways to Confidently Raise your rates
BOOK A GROW STRATEGY CALL with me (click here)
To learn how you can stand out in a noisy marketplace by getting known as the go-to authority; ramp up your profits and optimize your resources!
Here's the graphic of my GROW Equation: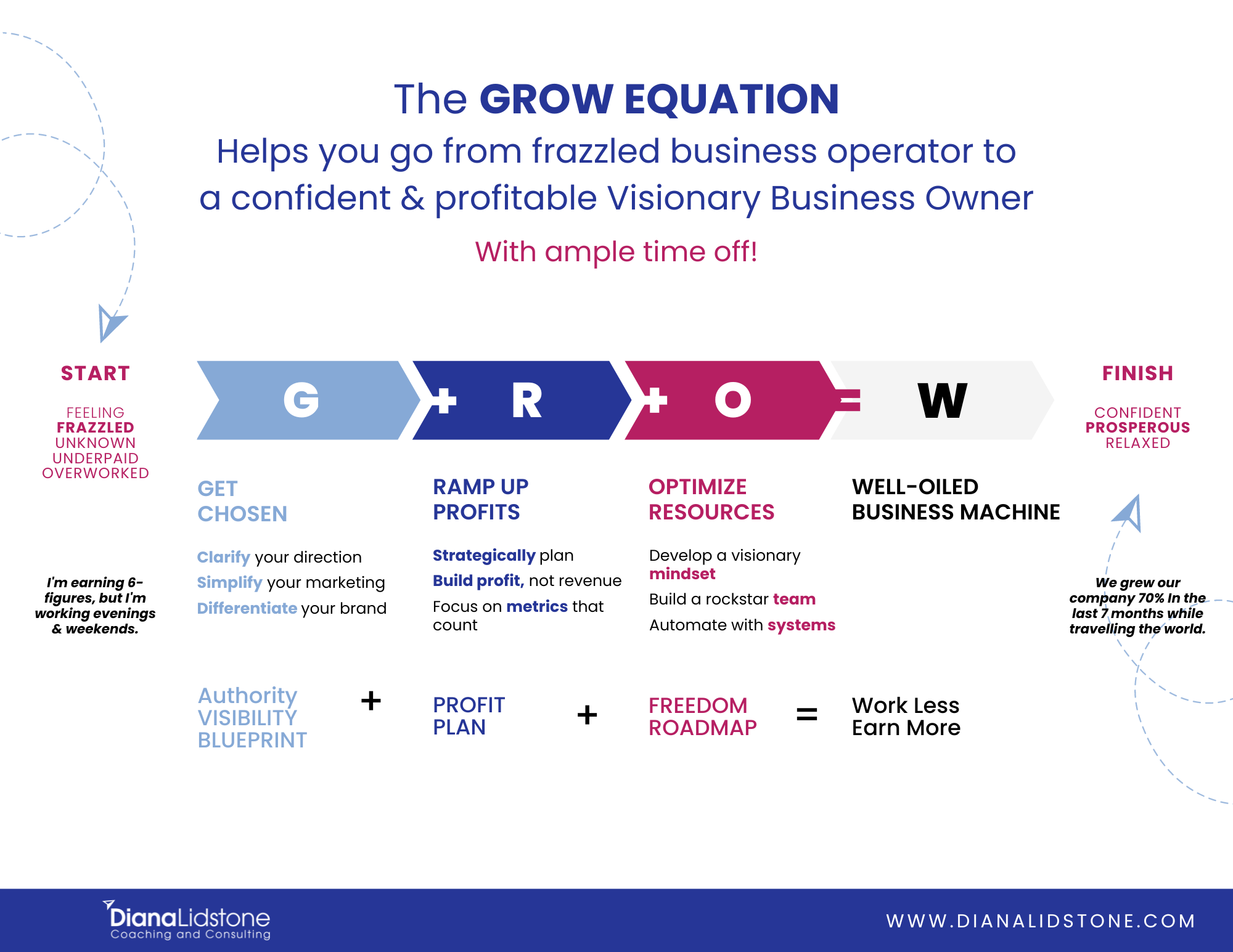 Next week – start a new series that will help you:
Drill down on your client niche so you stand out.
Break through the marketing noise.
Magnetize your dream clients (champagne clients).
Ultimately, ramp up your profits!!