Niching down will be one of the most counterintuitive things you'll do for your business, but believe me, IT WORKS.
Niching down will make you more money – over and over again!
However, it's not only a scary strategy to implement for many business owners, it's often not clear HOW to do it.
In this episode, I'll get simple about:
What a niche is
The difference between a niche and an avatar (and why it matters)
3 powerful results your business can experience when you niche
A ton of benefits you'll see from niching down.
Because I'm all about helping you IMPLEMENT this information, I'm hosting a FREE BOOTCAMP – Niche Down, Profit Up where I'll help you actually do the work!
You're a perfect fit for this bootcamp if, 
You're ready to scale your business
You're tired of spending money on marketing and not getting any leads?  Or the perfect-fit clients?
You don't know where to start looking for your dream clients (champagne clients)
You get confused and overwhelmed just thinking about marketing or writing marketing materials
Registration & information here – https://dianalidstone.com/shop/bootcamp/
I highly recommend that you listen to the 1st episode in our Niching Down series: Ep. 63 – Marketing Lessons I Learned From My Fishing Adventure
Next week: I'll be sharing some niching mistakes that I've made!!!
Niching down is one of the key elements of building your Authority Visibility Blueprint in the GROW Equation: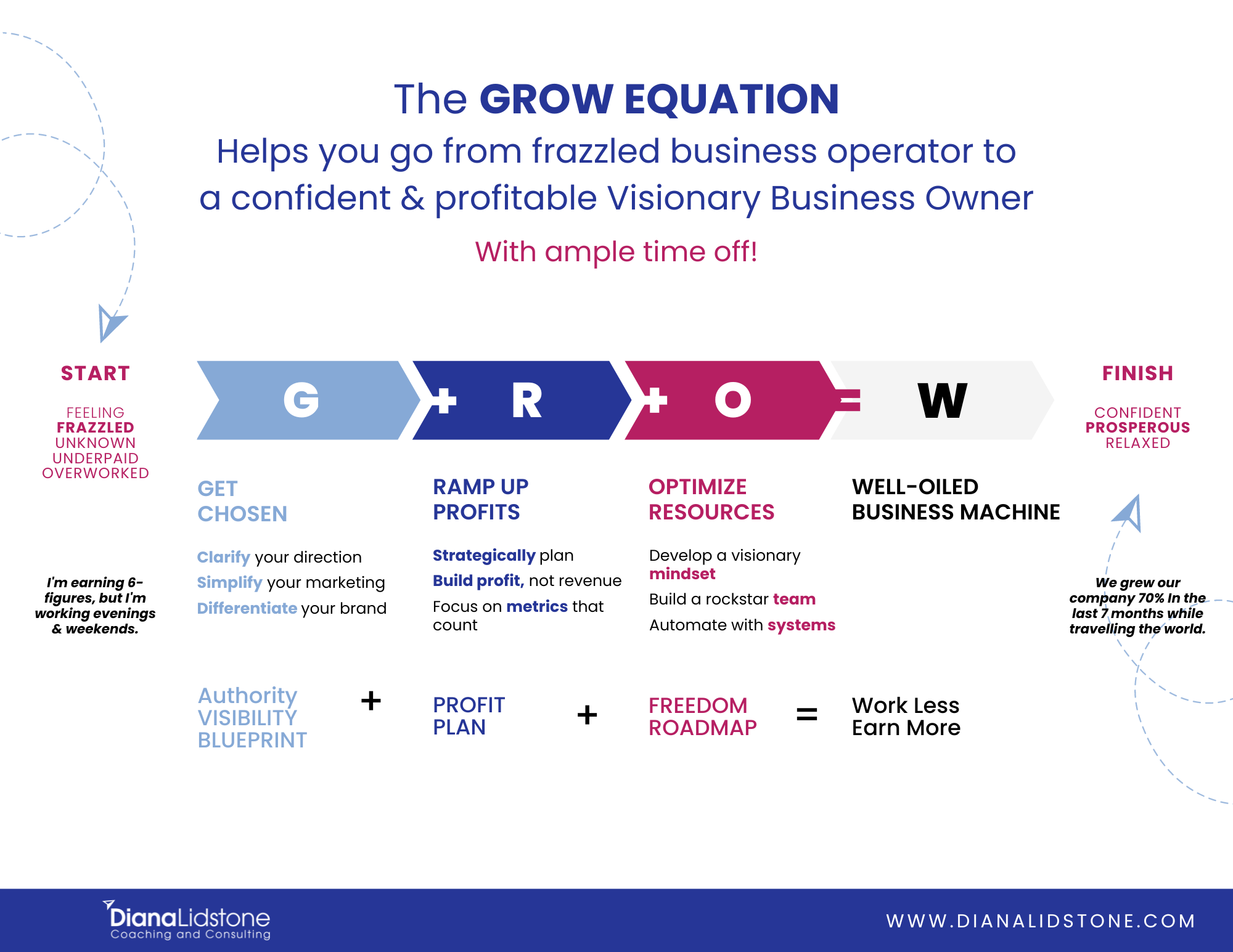 Can't wait to hear how this episode might impact your business by Leaving me your voice message feedback here.

​