What do you normally receive in the mail? Bills and junk mail – right? Well imagine going to the post box and finding a handwritten card — surprise! You look at the return address and see that it's from a store where you recently bought something. The store clerk has taken time to send you a thank you! Today it's rare but certainly greatly appreciated!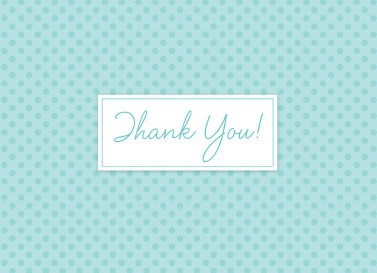 You need some tools to create a finely crafted note of gratitude. Choose your pen & paper to reflect your sentiment & your business. Make sure you have a complete address and that you spell the person's name correctly! There are only a few businesses where it's appropriate to write in sparkle pen!
But what do you write? Use the K.I.S.S. principle and keep it simple. Express your gratitude in simple terms and mention specific details about what you enjoyed about the experience or about the person — it's these details that make your note memorable. Repeat your thanks and use an appropriate closing. (For those completely lost for words, "Words to the Rescue" by Steve Fadie is wonderful!)
The time you take to create this special thank-you note will be appreciated by your customer, especially if it is part of your continuing WOW customer experience! You might even have fun doing it! Good luck.