How many times have you heard about small business start ups and scratch your head wondering, how long are they going to stay in business? Or you wonder – well that is her passion but can she turn that into a profitable business? I've asked myself those same questions …. hundreds of times in the many years I've been a business owner.
Over the holidays, I had the 'pleasure' of taking a 13 hour car ride to Halifax (one-way)! Since I like to put the time to good use, I used the time to read a business book that I had been wanting to re-read for some time – The E-myth Revisited by M.E. Gerber. It's a great read and a MUST read for any entrepreneur, small business owner or "micro-business" owner. Synopsis ….. most business owners don't do one major thing — take time to work ON their business to create & implement a strategic plan.
I agree. When I owned my retail store, we spent LOTS of time planning — inventory levels, budgets, store layouts, employees, customer service, displays, seasonal themes, etc. In fact, we would 'disappear' for a day, a weekend, etc. just to focus on our planning. You will notice that I said 'we'. Yes, my husband & I would go away for a stress-free weekend and plan — really, yes we planned but we also enjoyed a couple of nice dinners and perhaps even breakfast in bed! I scheduled time to plan!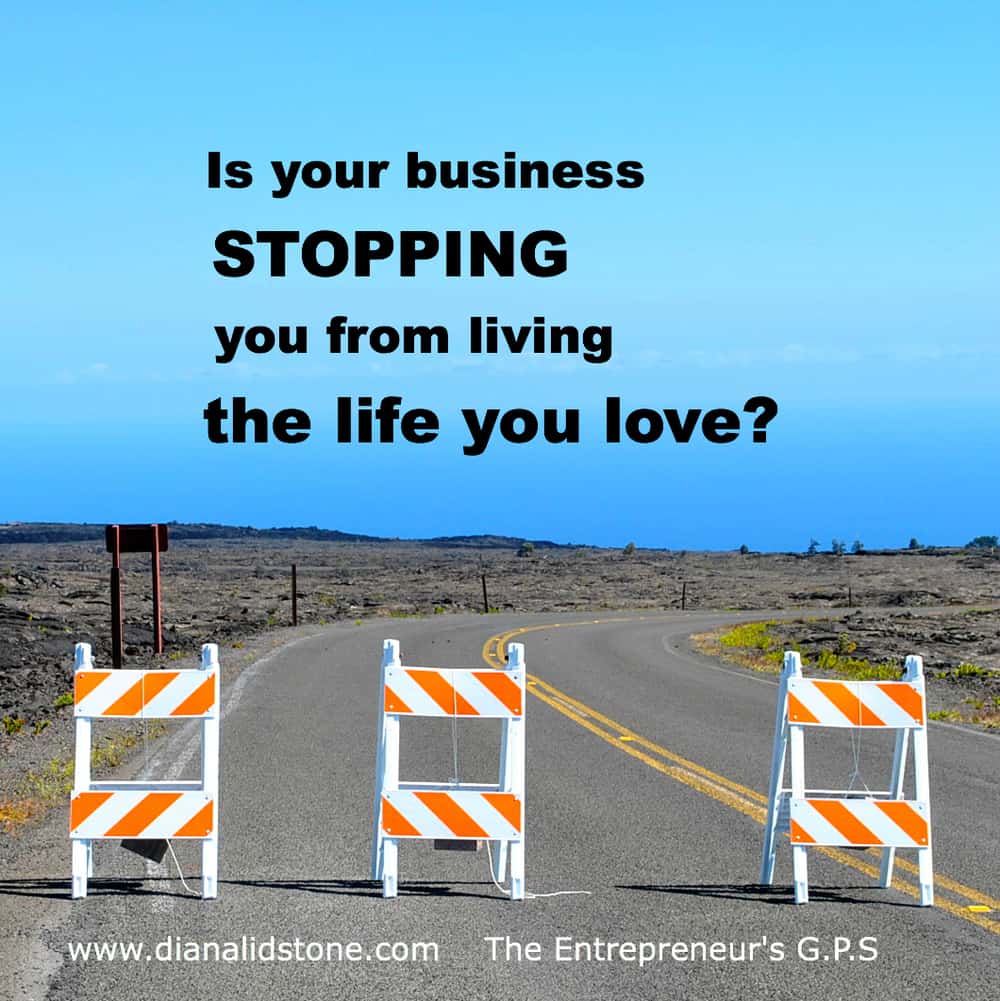 Do you schedule (in your agenda) time to plan? And I don't mean just at the beginning of the year? I recently read a blog post by Sandi Krakowski that said – microbusiness owners should schedule at least ONE DAY A WEEK to plan. That's right – one day a week to work ON your business. Not meeting with clients; not answering the phone; not writing emails or blogs; but creating strategies (marketing!).
So many entrepreneurs tell me that they don't have time to take one day a week off to plan. If this is you – then take a serious look at your agenda! Is every hour time-blocked? Do you schedule going to the doctor? Do you schedule phone calls? Do you schedule email & social media time? Perhaps you should!
If you would like more ideas on how to work ON your business so that you can create a business that supports your dream lifestyle, then call me for a FREE Business Breakthrough Session! You don't want a J O B – you want a lifestyle!