What's Valentine's Day without some love? I love my business! However, as a coach I often hear entrepreneurs tell me that they have lost their motivation, passion or inspiration. Many are burnt out and it seems that the honeymoon is over. But it is possible to get that feeling again.
How do you put the PASSION back into your business? Here are some quick suggestions.
1. RETREAT
I love getting away from the routine and taking a break whether it's a retreat, vacation or just a little spa day. This always re-jeuvenates me. While you are away – ask yourself some serious questions about why you started your business in the first place. Re-examine who it is you want to help – serve. Remember the passion you once had. Get re-connected with those feelings. And – have a glass of wine to celebrate those that you have served!
2. RESIST TEMPTATION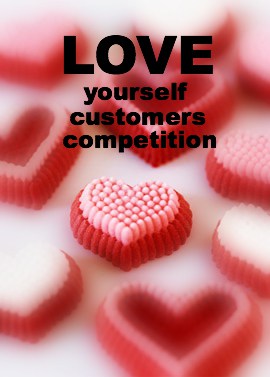 And I don't mean just about chocolates!!! Very often when the passion wanes – we easily get distracted by other bright shiny objects, thinking that they will be the next BEST thing. Resist that temptation because, as you know, the grass isn't always greener on the other side! Again, re-visit your dream (your vision) for your business and the excitement of making it successful.
3. JOIN UP
If you have lost your passion & motivation, it is often a great idea to connect and join up with other entrepreneurs who are inspirational. Go to a networking event where there is a positive atmosphere. This might be the best thing to find some 'love'!
4. BIZ BUDDY
I've used this term before because as solo-entrepreneurs we are often out there on our own – feeling along. And when frustration or overwhelm pops up, it can easily snow us under. So whether it's a biz buddy, mentor, mastermind or coach, all of these connections can help you find your passion again.
5. SPICE IT UP
As solo-entrepreneurs, we often get comfortable in our activities. We do this and that but never really move out of our comfort zone. Try something new – something that you are hesitant about – get some emotion stirred up! It's okay if it's a little risky …. nothing ventured; nothing gained.
So if this Valentine's Day you aren't feeling the love in your business give these a try. If you would like more help to 'get back that loving feeling', call today to schedule a FREE Business Breakthrough Session.