Are you more like a babbling brook that jumps and dodges over rocks OR a smooth flowing, almost effortless stream? Have you ever considered …. What's your energy like? More importantly, how do others see you? How do you clients see you?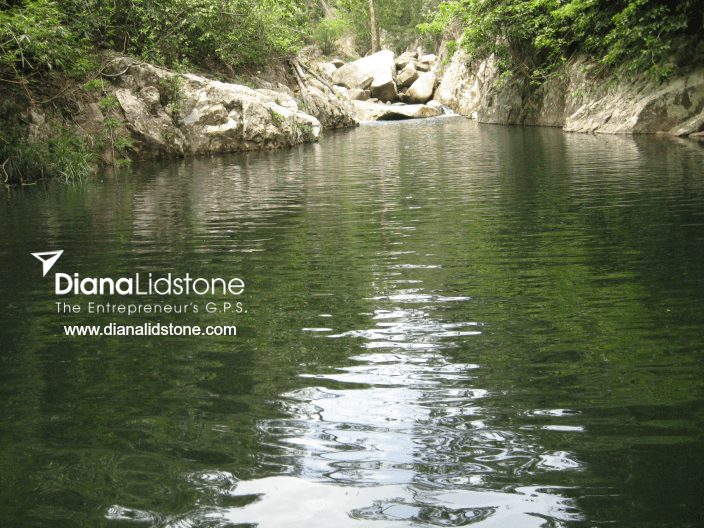 Over the past year or so, I've been delving deeper into personal development and have learned more about strengths and how people perceive us. I've read about DISC, and Strength Finder. Each of these has left me with some information but I was seeking more. Recently, I found an author/speaker (Sally Hogshead) who wrote a book "How the world sees you". Okay — now to me that's important — how do my clients, competition, friends, family SEE me? What's their perception of me? (And if I could say so … it should be important to you too!)
You see 'marketing' is about how people perceive you, your brand and your product (or service)! Is your 'tribe' attracted to you because you are a babbling brook or a smooth stream? Why do people love working with you? As a professional, what qualities/strengths are they attracted to in you & your product?
True success happens when you successfully integrate your true strengths & qualities into your brand. That's when you flow smoothly like the smooth stream. That's when everything starts to flow in the right direction. That's when you can stand strong and speak from the heart; that's when you truly SHINE and become the greatest you can be.
This week's action step — invest a little time & money in yourself, your brand & your service. Go take the "How the World Sees You" test. The test only takes 5 minutes and once you are finished you are sent a report. Notice the top 5 words or advantages. These are what sets you apart from others; this is how you can strengthen your brand! Here's the link (click here)
If you'd like to discuss your results and how this could impact your marketing, schedule a 20 minute Business Breakthrough Session with me (here)! Let's figure out how to get you into the flow & get you on the road to success!