Last week I outlined the 5 reasons why every business needs a newsletter (click here). When discussing newsletter with clients, I find that there is often confusion about what exactly is a newsletter. So here is what a newsletter IS NOT.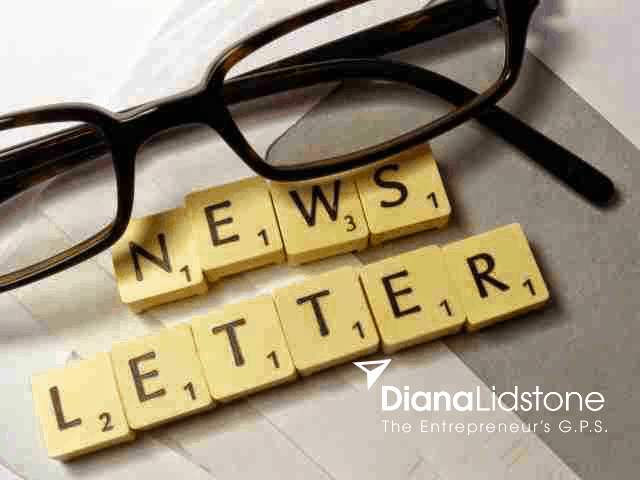 1. A newsletter is not a BLOG! A blog is like an article you write on your website and perhaps also post it on Facebook, LinkedIN, etc. You might even guest blog. However, how can you be sure that your 'list' is going to be receiving it? Typically, a blog might be a component in your newsletter. A blog and a newsletter are not the same things.
2. A newsletter is not SOCIAL MEDIA. As you perhaps know, it is easy to spend LOTS of time on social media — sometimes it can be a deep rabbit hole. But the truth of the matter is that not everyone who is your facebook friend (or who likes your company Page) will see your posts on social media. In fact, as few as 15 – 40% of your friends will see your facebook posts (these facts come from Facebook). However, if your newsletter is delivered directly to your list's email inbox there is a much larger likelihood that they will read your newsletter. (We will talk about how to increase 'open rates' later!).
3. A newsletter is not a sales page or promotional email. Now we all know that once in a while, we need to sell something but that's not the true purpose of a newsletter. Sales pages and promotional emails are a fish of another color for a later discussion.
Okay — so now you know what a newsletter isn't! A newsletter is about building RELATIONSHIPS. It's about sharing a part of you; sharing your content; and keeping your fans updated on what's happening! Next week, I'll address 6 massive mistakes to avoid when writing a newsletter!
Until then – if you need help creating a newsletter or a marketing plan, please book your Business Breakthrough Session (click here) and let's get you on the road to success where you will find more clients & more profit!