As I've been reading newsletters (and writing my own) over the years, I noticed that those newsletters that receive great engagement & effectiveness include three important sections.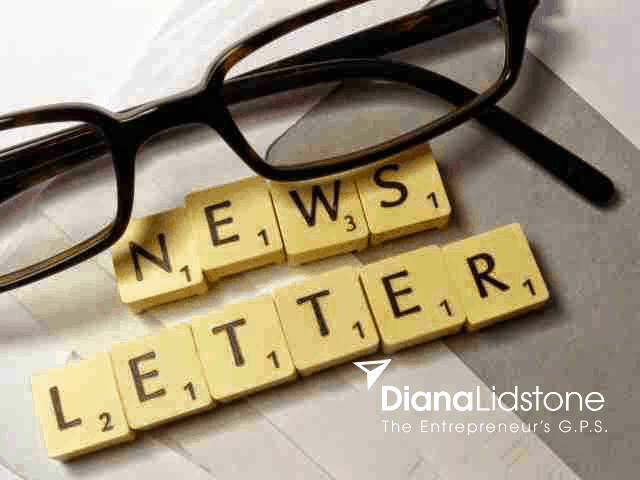 1. Personal info – I'm sure that you have heard "people buy from those that the know, like and trust". A great way for your reader to get to know & like you is for you to share personal information with them. Readers want to be able to identify with you …. so it's important to share some of your personal struggles, what makes you happy (or sad), and what you stand for. All of these things make you seem more human; more real. Understandably, many people are nervous about sharing their personal lives with readers. Your readers would love to hear about things such as: your children, pets; travel; going to conference; volunteer; milestones or accomplishments; hobbies; recipes; books; quotes; or even a preview of what's coming up for your business. All of these insights build the relationship between yourself and your ideal reader!
2. Main Article – This section is the information that is really pertinent to your reader. Any type of business can share valuable educational information that positions you as the expert in your field. Be generous with your information as this continues to build your relationship with your reader.
3. Promotional – The promotional section of your newsletter should be no more than 25-30%. And yes — you should always include some promotional information. You are in business to help your clients & prospects solve a problem; you are doing both yourself and them a disservice if you don't offer to fix their problem.
Now that you have these 3 sections for your newsletter, what else could you include? A friend of mine always includes a joke or cartoon; another includes quotations. You might want to include your upcoming events or speaking engagements, industry news, employee profiles, helpful resources, testimonials, etc. Just remember don't make your newsletter too long but you do want to offer extreme value!!!
There you have it — the basic outline for your newsletter construction. As you begin the process of writing your newsletter, test out different content and see which ones get the most feedback, comments, and are shared on social media!
Next week, I'll share with you how I easily come up with newsletter/blog topics for each and every week! If you missed the other 4 articles about including a newsletter as part of your marketing strategy, click here to read them.
By the way, if you don't have time to create, write or build your own marketing plan that includes newsletter or blog, you might be interested in my DONE4U program. If you don't market – you don't have a business! Marketing is the engine that drives your business forward!