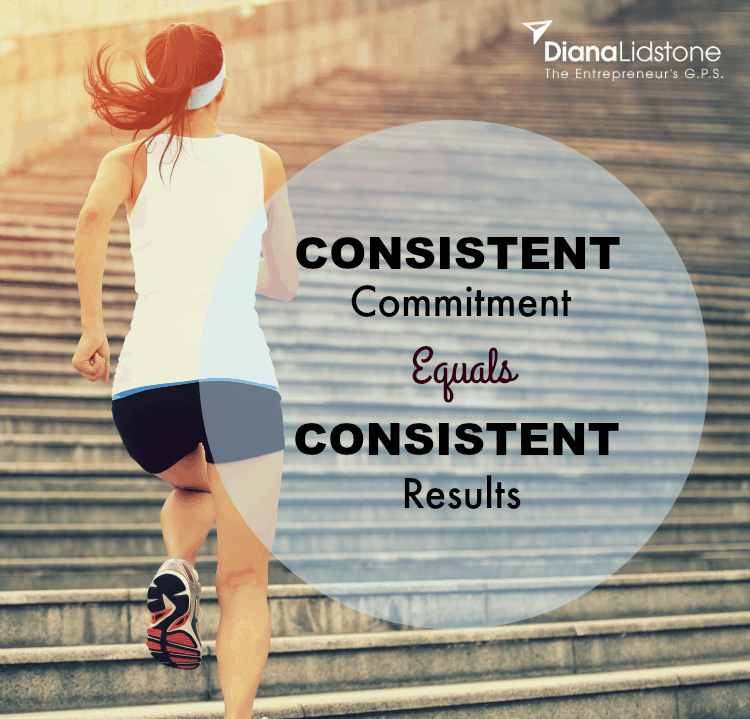 1. Inability to make a decision
If we can't make a decision, we stay in inaction; we stay stuck; we stay on the hamster wheel never moving forward.
Business owners have to learn to make decisions — quickly.
I can relate though. I remember when I first opened my retail store and had to make buying decisions. I would frustrate the sales people because I was so tentative in my buying decisions — only purchasing small quantities; and being indecisive!
However, the more I knew my Dream Client THEN I began to have the confidence to make bigger decisions and faster!
But it took making mistakes and then learning not to be afraid to make that decision. You see, we all second guess ourselves.
STOP IT. Be brave! Make the decisions.
There aren't too many decisions that are life threatening!
Nike says … Just do it!
Suzanne Evans says — the way you do one thing is the way you do everything!
Learn to make decisions bravely otherwise you'll never achieve your goals!
2. LACK OF COMMITMENT
In my mind, being a business owner means that you are committed to your business; committed to being the best; committed to serving your customers and committed to helping your employees!
People who lack commitment don't achieve goals either. It's very common today – there's seems to be a lack of commitment to be the best!
But to me, just like a marriage, commitment is needed.
How are you showing up? Are you committed to your actions?
3. LACK OF CONSISTENCY
Consistent actions equal consistent results.
You can't expect to try one marketing strategy inconsistently and expect consistent results.
If you are going to use speaking as a marketing strategy, get out there, get booked and speak!!!!!
Make a commitment to be consistent!!
4. LACK OF BIG BELIEF
One of the biggest things holding small business owners back is …. themselves!
We think so little of our work that we don't charge enough.
We think small and therefore achieve small things.
BELIEVE BIGGER is a new mantra for me so I hope you will join me.
Believe that you were put here to do great things.
Believe you can do great things … and then you will!
Enough about my rant.
What will you do this week to:
improve your decision making

be committed to your actions

consistently implement

believe bigger?
If you'd like some help learning how to make decisions; have a bigger belief or any of the above, please book a complimentary CLARITY session with me using this link. Remember, I'm on a mission to help ONE MILLION women entrepreneurs Grow, Prosper & Succeed!