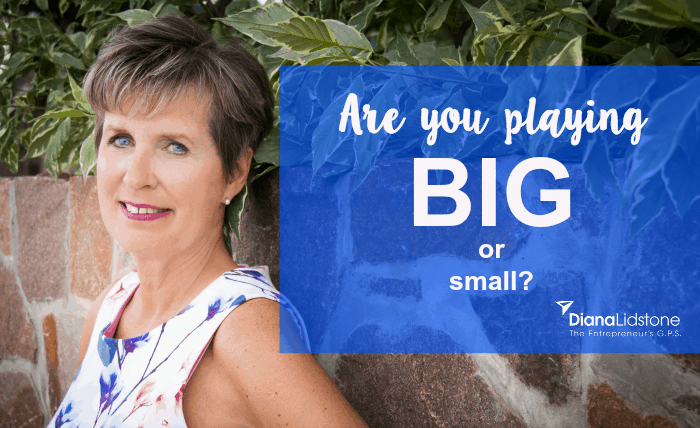 Are you 'playing' to your fullest potential? Using your strengths to the fullest? Or is something holding you back? This past weekend, I had the opportunity to speak at Pierrette Raymond's InPower Retreat about 'living fully.' So I thought I'd share the bare bones of that presentation.
What stops smart conscious women from living fully, from earning their potential? These 3 roadblocks often get in the way.
1. Living Life on Automatic
If you are honest, was there probably was a time in your life when you just lived on automatic. You know — got up at 6; got the kids ready for school; sent them on their way; went off to work; got home; made dinner; went to bed. When it seemed as those days lead quickly in to weeks, then months and before you knew it — years went by!! That's life on automatic or on the hamster wheel.
We do the same in our businesses — we get busy being busy; in the doing mode. So what's the solution? The solution is to STOP — get off the hamster wheel and take care of yourself (that's what the retreat was about — self-care).
2. Living Life without Intention
I'm sure you know people who spend more time planning their 2 week vacation than they do planning their entire life!! What about your business — are you clear about what you want your business to look like in 3-5 years? Without a vision (or without intention) it's so easy to get distracted by every bright shiny object (BSO Syndrome); it's easy to be totally out of focus; you have no idea what to say yes to or to say no to! This is where frustration, overwhelm & confusion enter!!
The solution is to create a clear vision for your business. My simplified vision is plastered on my wall in my office where I can easily see it. It helps me stay focused on what's important each and every day. Does that free webinar help me achieve my vision? If not, then it's not for me today! My vision helps me stay on track and make daily decisions to move my business forward.
3. Living life in fear
Living life in fear holds so many entrepreneurs from playing big!!! What I mean by fear is self-doubt, procrastination, fear of success, fear of failure, etc. That inner critic (or itty bitty shitty committee) can cause mayhem when we allow our decisions to be made from that place of fear!
The solution is to learn to quash the inner critic and listen more often to your Inner Wise Woman who is the voice of calm and reason. She is your inner knowing; your inner strength!
Successful people know that the solution to playing BIG, living fully, includes at least these 3 things:
a. a coach/mentor who sees your BIG potential and who can help you bust thru the fears
b. a roadmap (strategy, plan, etc) to follow
c. focused action with an accountability partner.
So …. are you playing BIG or small? Do you have these 3 elements in place? If not, then let's get together for a Business Breakthrough Session and see how we can help you Grow, Prosper & Succeed!!
PS. Join me on FB LIVE every Wednesday morning at 8 am here.