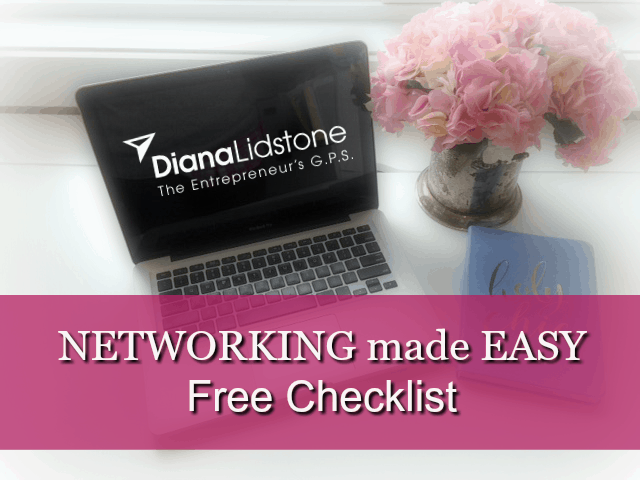 My son works as a fishing guide and his goal is to have his clients to catch lots of fish. If a client wants to catch salmon that means they have to go to where the salmon hang out; take the right fishing tackle; and in general, be prepared. Otherwise — his client won't catch salmon!
Well the same is true for networking — you've go to go where your fish are (your dream client); you've got to be prepared to say something that attracts your dream client; and you've got to go to the right fishing hole! Your time is precious — make sure that you are getting a good return on your investment. Determine how you measure your return on investment (roi) — is it new prospects, speaking gigs, friends, etc.
Here's my TOP 15 tips for making your upcoming networking season just as great as my son's fishing trips!
Attend a networking event with a goal – find a new client; new supplier; new speaking engagement.
While at the event, figure out whether you are fishing in the RIGHT pond? Is this where your Dream Client hangs out or people who can connect you to your Dream Client?
Have a clear, short and simple introduction (and NOT, I'm a _______) that a 7-year old can understand! Simple format could be: I help (who)___ to (what) __________.
Spend more time asking questions about others; rather than talking about yourself (why are they at the event; is it their first time; tell me more about your family, etc.)
No 'selling' at networking events — You won't ask someone to marry you on the first date; so please don't try to 'sell' at a networking event.
Don't talk about your 'process' or your methods but rather the benefits or outcomes of working with you.
Networking events are not the place to discuss your programs, packages or prices. Instead learn to book a 'discovery session' for later.
Be prepared with quality (& quantity) of business cards that reflect your brand.
Collect more business cards than you hand out so that you can be pro-active in follow-up.
Have a simple & easy to use follow-up system for after networking; possibly sending some educational or information material.
Don't you sit/stand in one spot too long – you are there to 'network'!
Although it's nice to say hello to friends, don' spend all your time with one group or one person.
Dress appropriately for the event and for your brand.
Surround yourself with inspiring leaders so sometimes it's a good idea to attend new and different networking events to stretch yourself.
Networking is not just face-to-face; but online through various Facebook groups, LinkedIn, etc
Good luck fishing/networking!
PS. One of the best ways to increase the visibility of your business is to be a SPONSOR at another event …. still some sponsorship positions available in Montreal & Kingston SHIFT event. Send me an email if you want more leads!