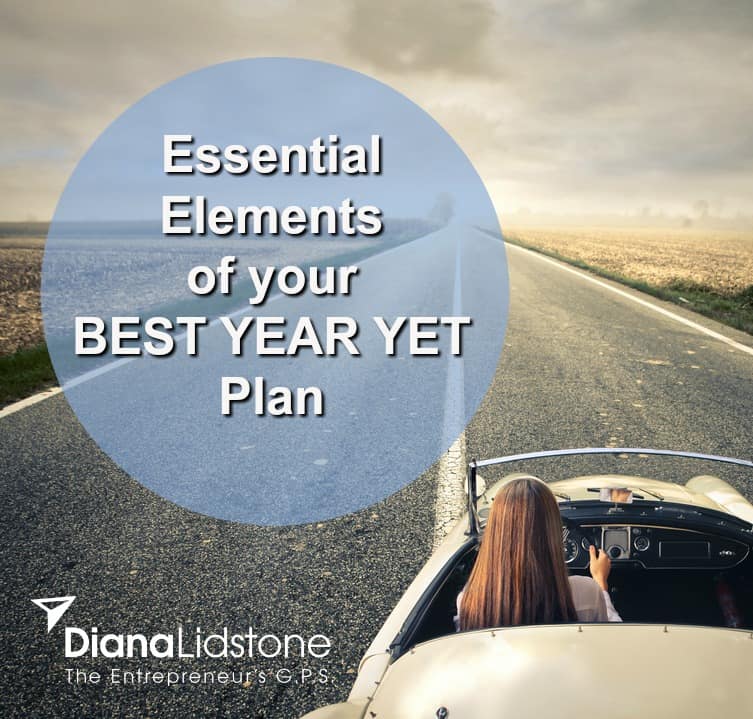 Yes, it's time for us to start decorating, listening to holiday music, purchasing gifts and preparing for the New Year.
For your business, it's also one of the most magical times of the year! It's time to P-L-A-N for the upcoming year! For many business owners, its a time to think about something we know we SHOULD be doing; however few entrepreneurs truly take the time to prepare themselves and their business for the New Year.
However, if you are a planner (which I hope you are) — then I want you to be sure to build a plan that is worthy of your business and that it includes these 3 essential characteristics.
3 Essential Characteristics of your 2018 Profit Plan for your Best Year Yet.
Your plan must be based on real business numbers and real business strategies … not just wishful thinking and pie in the sky hopes! You have to start with your real numbers for the past year; and examine what worked and what didn't work. Evaluate what business strategies worked for 2017; which ones will you include in 2018 and which will your eliminate.
Your 2018 Profit Plan must also be 'connected' to your big picture vision for your business — long term. For those of you who have worked with me, you've already worked on your Detailed Dream for what you want your lifestyle to be in the future and how your business fits into that lifestyle! Your 2018 Plan must be connected to that vision.
Your 2018 Profit Plan must be dynamic … in other words, it's a constantly changing, ever evolving document. As I like to say … your plan isn't a tattoo! It's meant to evolve on an ongoing basis!
There's so much to building a Profit Plan and that's why I have a special invitation for past and present members of the Achiever's Club! You're invited to a special FREE bonus training on how to build an amazing Profit Plan for your Best Year Yet. For more information – if you qualify, please email me and I'll let you know the details.
If you're not a member of the Achiever's Club …. why not? The Achiever's Club is intended to help you grow your biz to a consistent $5K monthly. Imagine being able to confidently walk into a networking event, shake a few hands and get a couple of new clients! What would that feel like? It's totally possible! Achiever's Club is now open for registration — December 14 is our KickOff call.
I only work with DOERS … those who want to get SH*T done … get out your agenda; save the date; reserve your seat!
PS. Have you started building your 2018 EPIC business road map? Members of the Achiever's Club will start building theirs on December 14th with the Kick Off call. Learn more here