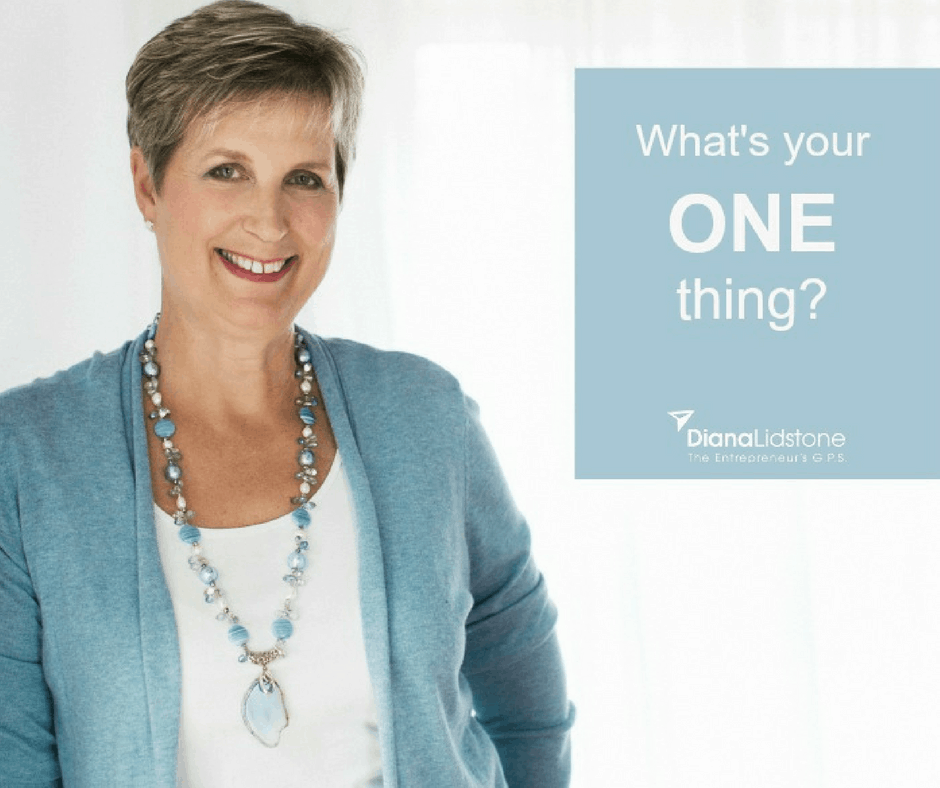 Successful entrepreneurs have FOCUS. As Robin Sharma says, successful people are monomaniacally focused … focus with obsession! What that means is that the focus all their efforts, everything, on accomplishing one goal! YUP one, not 3, not 4 but just one!
There are many examples of it including:
Bill Gates who focused on having a computer on every desk.
Mahatma Gandhi who wanted non-violent cessation of British rule over India.
Richard Branson who's sole focus is his brand Virgin.
So here's the 64 million dollar question ….
WHAT's YOUR ONE THING?
What's your one thing for 2018? _____________(My word is profit)
What's your one thing for your life? ____________(Cheerleader)
What's your one thing for your business?___________ (Mine is speaking)
When you focus on ONE thing you can then become a master at it. Instead of spending one or two hours on 10,000 different things …. spend 10,000 hours mastering ONE thing!
If you'd like help figuring out your ONE thing, then let's chat! I promise in 20 minutes, I'll help you discover 5 roadblocks that have been getting in the way of you attracting a consistent flow of high-revenue clients (and cash) and, I'll share the #1 thing you can do to shift your business into high gear for 2018! Are you in? Book a BUSINESS BREAKTHROUGH session with me here!