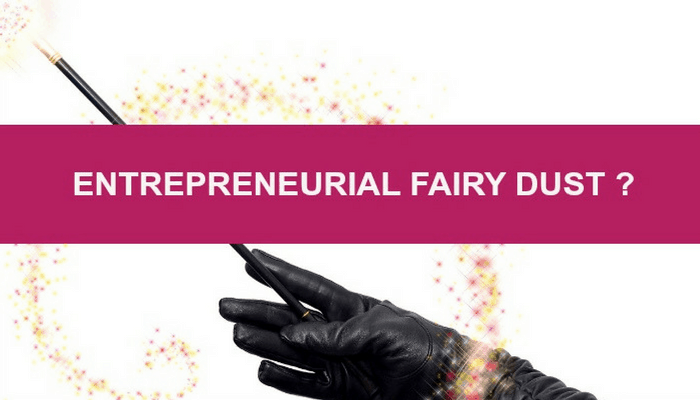 The road to entrepreneurship success isn't lined with unicorns and magical fairy dust! Sorry to burst your bubble!

Certainly there are lots of opinions out there about what you need in your business to be successful; to reach 6-figures; or to help millions of people. Unfortunately, I often meet people who are living in la-la-land about what it truly takes. They are living these myths (and probably a few more).

Now I'm not saying this case for you, but if you to see something of yourself in these myths – then let's I'd like to ask you to let go of this myth!

Here they are in no particular order of appearance!

MYTH #1 – If I build it, they will come.
Entrepreneurship isn't the field of dreams! It requires things like commitment; hustle; putting yourself out there; learning how to market; learning how to develop high ticket offers; and yes …. learning how to SELL! I've seen too many coaches and consultants build a website, develop a process and then sit back and wait – as if clients are going to fall from the sky! How committed are you to growing your business? Are you willing to step OUTSIDE your comfort zone and do things you have never done before? Are you willing to be a leader, a CEO?

MYTH #2 – If I just learn one more thing – they will come.
Clients don't magically appear because you've watched another free webinar; downloaded another template or checklist; or worked towards another credential! Believe me, I know. I'm a learning junkie! But here's the thing I've learned over 30+ years, you don't need more information; you need a sequence of how to put it together.

What I have seen (and done personally) was that I needed one mentor to help me sort through all the information out there. I needed one mentor to help me put together a strategic plan to move forward. I needed one mentor to help me emotionally overcome some of my mindset blocks!

MYTH #3 – I just want THE magic formula
There is no magic formula – no one size fits all! However, building a lucrative and leveraged business, is about putting into place basic, foundational elements of business. It is about doing the right activities for your stage of business growth. (If you don't know what I mean here – check out my GrowMeter in my book: Shift into Rich: Navigate 9 Roadblocks to Small Business Success, available on Amazon).

When you do the wrong activities for your stage of business growth, it's most often a waste of time, money and energy. What do I mean? Well if you don't have a consistent income in your business that is paying your bills, and you decide to stop everything, and invest in writing a book which is a costly endeavor – that's the wrong activity. At this early stage of your business, it would be much more financially satisfying to work on your marketing and sales!

MYTH #4 – I don't need an email list
I wish I had a dollar for every time someone told me this!!! Every business needs to keep in touch with past clients and needs to nurture their prospects! In fact, I once had a seasoned real estate agent tell me that the biggest mistake she had made was NOT to have started her email list earlier!

MYTH #5 – I don't need to look at my finances weekly/monthly – I just send it to my accountant at the end of the year!
I agree that YOU don't have to be doing your bookkeeping however if you are just sending all your receipts to your accountant at the end of the year, you are abdicating your financial responsibilities! Would a CEO only look at her financial situation once a year? NO, of course not. In order to make good business decisions, you need to know where you stand financially at least quarterly, preferably monthly.

MYTH #6 – The more I just 'get out there' – the more money I'll make!
Yes, it is true that you need to 'get out there' and be seen and heard (i.e. that means networking, etc.). But there are 2 things that could be stopping you from getting clients even if you are 'getting out there'.

One your message could be wrong – and not attracting the right clients. And secondly, perhaps you aren't having enough sales conversations. Are you having enough sales conversations (enrolment conversations; strategy sessions, etc.)? How many do you have a week? How many sales conversations does it take for you to actually enroll a customer?

MYTH #7 – I can do it by myself – I don't need help!
And as Dr. Phil would say – so, how has that been working so far? Has it worked for you? I can share with you my story that hiring a mentor more than doubled my sales. I can share with you stories of my clients who have doubled their sales, tripled their sales and even FIVE times their sales by working with me.

An investment in a mentor is so worth it. It's your choice.
As I often say …. If you were going to the top of the Empire State building would you rather take the 86 flights of stairs by yourself or get in the elevator with the others that goes 22 mph.?
If you are growing your coaching or consulting business, would you rather spend years going around and around or hire a mentor and get the right information, strategies, and mindset that you need right now to move your business forward? Your choice!

If you would like to take the elevator and grow your business faster (i.e. work smarter, not harder) then here's a gift for you.

Book a complimentary, no pressure, 30-minute no-hassle Business Breakthrough Session with me where you'll discover your current level of business growth and uncover 5 areas where you might be hitting some roadblocks and the #1 thing you can do right now to reach the level of success you want for your business! Are you game?

Two simple steps:

1. Go here and fill out this short questionnaire and submit it so that we make the most of our time together.

2. Then use this link to find a convenient time for us to chat!

I'm so excited to help you SHIFT into RICH!
UPCOMING NEXT — A one-day transformative workshop (Marketing Magic)!!! May 18 in Kingston!