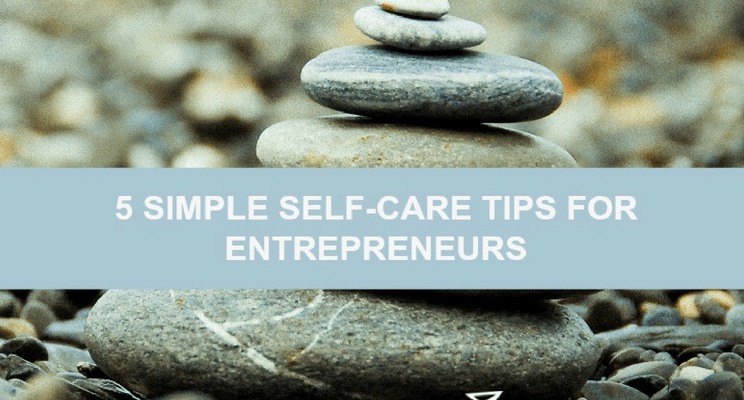 When you start your own business, often the line between business and family life can become blurry! I'm betting that there is more than one night a week that you head back into your home office after dinner or once the kids get put to bed!

I have a confession …. I'm no different. In fact, I'm probably one of the worst culprits since I have no grown children at home! So I often find myself working weekends or evenings (because I love my work).

However, it's NOT A GOOD THING!

As I headed into this long weekend, I made myself a commitment that there would be NO work for three-days! That was a huge promise I made myself.

Why did I do it? Because since March I've noticed my energy drop while I still tried to motor ahead through my events; subsequent workshops; networking; speaking engagements, etc. I knew that if I didn't stop – I would be heading towards burn out (and I've been there before).

Here are 5 simple to apply tips for entrepreneurial self-care:

1. It's okay to say NO. As your small business grows, we have to become very clear about our boundaries and the word NO helps us maintain those boundaries! The more your business grows, the more it's okay to say NO more often!

2. Routinely book time away from the office and treat yourself! (Top of my list for tomorrow is to book an appointment for massage, hair cut, and mani-pedi!

3. Ask for help and learn to delegate! As women, and especially mothers, we often think it's not appropriate for us to ask for help or to delegate tasks – after all, we are SUPERWOMAN! NO- we are not! This year I've learned to delegate more and more to my Virtual Assistant and it's been wonderful!

4. Take vacations! Summer is short in Canada, so learn to book time away for a much needed summer vacation. And if you can, book one in the winter too!

5. It's okay not to get everything done! Should I say that again!! It's okay if there are still a few emails in your inbox; or a few To-Do's left on your list. Give yourself permission that not everything has to be perfect; and not everything has to be done today!

Did you enjoy the long weekend? I certainly hope so! I know that I've relocated a few muscles that seemed to have disappeared over the winter!
Until next week — Be UNSTOPPABLE!
Diana