Not long ago, I was talking with a woman who had recently started her own business. During the conversation, I asked her, "What's your vision for your business? If you look forward, let's say 2-3 years, how will you define your success?" She didn't answer me so I rephrased the question, "Do you have a dream as to what this business is going to look like in 2-3 years?" She still couldn't answer the question. It was obvious she had not given it much thought!
So my question to you is … Can you easily define the success of your business? Do you know where you are headed! How can you journey towards success if you don't have a clear idea of your destination? You will never achieve success if you don't have a clear vision of your success.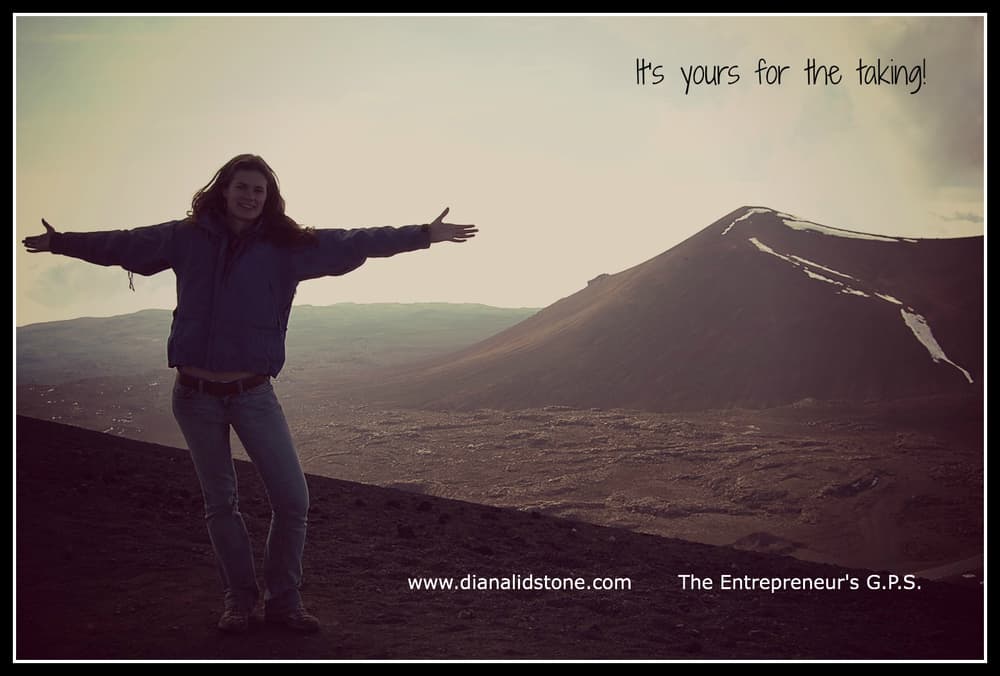 Once you have a clear vision, do you have clearly stated goals for your business? Are they written down? Are they specific, measurable, attainable, relevant and timely (S.M.A.R.T.)? Defining your goals and your vision for your business doesn't happen over night — it takes time & commitment & DREAMING.
Try this simple 5 step exercise to get you started:
1. Find a quiet spot and settle in for 10-15 minutes. Imagine your perfect day in your perfect business. Dream BIG — dreaming is the beginning. You may need to do this several times before you have a clear, vivid picture of your business success. Don't worry about 'how' you are going to achieve it (that will come later).
2. Take a journal and start writing down your business VISION. Do you want to work alone or in a group; do you want to work from home or in an office; do you want to work long hours or have time to travel? While you are writing, try to be as descriptive as possible!
3. Now it's time for the "how". Take a few separate pages and write down 2-4 specific goals you would like to accomplish next week, next month and next year. Each goal will bring you closer to your Vision. One goal might be — "I will write and post a short blog every Wednesday".
4. The next step is to assign each goal a fresh page. Let's take the above goal "I will write and post a short blog every Wednesday". Now you must expand upon this – how are you going to do it? Do you have a web site? Do you have topics? Who are you writing for? Don't worry if this takes time — it's a work in progress!
5. The last step is to make sure that you review your goals and your Vision frequently. Don't stop dreaming about your Vision for your business; as the vision grows, just remember to adjust your goals!
BONUS …. If you really want to hold yourself to the goals you set, it's the recommendation of MANY coaches that you find yourself an accountability partner! Someone who will be your cheerleader and who will hold you accountable to your steps.
My VISION of my business is displayed in my office on a VISION BOARD with pictures and words! It changes occasionally but it also serves as a daily reminder of where I am going! I can easily define my business success – can you?