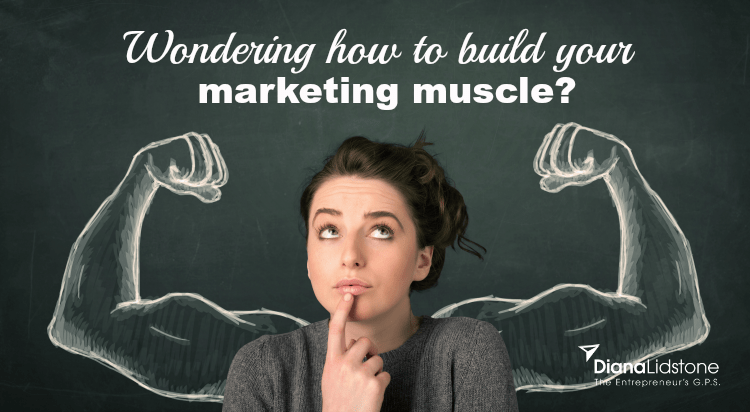 It's funny — when you think you have nothing to write about — bam! I got an inspiration yesterday by reading the Costco Magazine that actually had not one but 2 articles on how to 'grow your marketing muscle'.
The first one was about websites and how there's a tendency for small business owners to think that when building a website it has to be full of text, processes, packages and all about what we do. However, according to Hubspot, the second most viewed page on a business website is the "ABOUT YOU" page!
It seems that people are just as interested in YOU as in your products/services. This doesn't surprise me because when I search a website, I want to know that there is a real person behind the site. I'm not drawn to the business when owners don't share a picture of themselves or a story about who they are. And I guess that's typical of people looking at websites.
The 'About You' page is a good place to share your story, your mission, your vision and to further develop a personal relationship & connection with the prospect. And of course, the ABOUT page should contain some 'Call-to-Action' even if it's not a 'buy now' link.
The 2nd article I found was about 'mixing up your message' or the importance of integrating on-line & off-line marketing strategies. You might have heard me call this 'stacked' marketing. In other words, don't rely on ONE marketing strategy but marketing works better when there is sychronicity between several types of strategies all saying the same message.
One of my favourite is to use a combination of on-line and direct mail strategies. Yup – you heard me right — that old-fashioned thing called postal! The combination can be extremely effective if combined correctly.
An example might be …. to use a combination of radio ads that drive prospects to a website and on the landing page of the website ask them to leave their contact information when you provide them with a white paper or report.
EVERY single type of business – whether business to business, business to customer, professional services, brick and mortar or service based can benefit from this type of combined marketing strategies.
And guess what …. I'll be sharing so much more of this type of information at GROW along with specific models that you can copy! Will I see you there?
Click here and get your ticket for GROW where you'll learn how to grow your 'marketing muscle'!