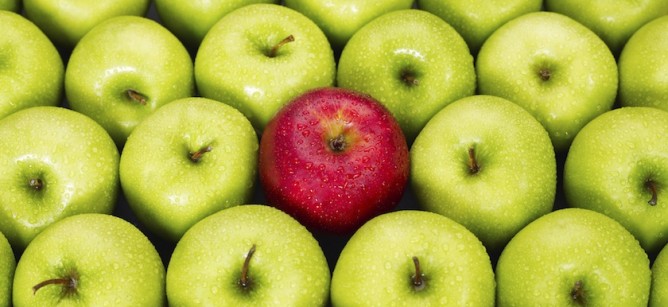 Dominos pizza went from a little-known pizza startup to the number one pizza chain in the world seemingly overnight because they promised "Fresh Hot Pizza in 30 Minutes or Else It's Free" on all deliveries. FedEx claims … "when it absolutely, positively, must be there overnight!" To attract attention you have to be different from your competitors in at least one very important way. The following 5 strategies will help you stand out in your marketplace, in a good way.

1. Clearly establish your UVP

What unique value do you provide your target market? This is known as your unique value proposition (UVP), unique selling proposition (USP), and by some other catchy acronyms. The bottom line is this – if you are the best in your marketplace or niche in some important way, the people who value that aspect will always come to you. The best way to stand out in any market is to provide some important value that your competitors cannot, and to clearly communicate it to your market.

2. Prove that you are the best choice

You are going to have competition when you open any type of business. You may actually make the best tasting pizza in the world. No one is going to believe you, however, unless you prove it to them. Social proof, testimonials, referrals, and trial offers are just a few excellent ways to prove to your potential customers that you can actually deliver on your UVP.

3. Ask your customers what they want

So many companies offer their products or services without knowing if that's actually what their prospects are looking for. A simple way to set yourself apart from your competitors is to become better at listening. Consistently survey your target audience. Ask them what they want and then give it to them. This technique is simple to implement, shows your customers that you care, and requires little or no cost in many situations.

4. Create a community

There are more than 1 billion people on Facebook. In your local community there are membership groups of every kind. People love to belong to something. Look at your business, the products and services you offer, and the value you deliver. Find some way to turn all of your individual customers into a tribe and you instantly provide something your competitors do not … a sense of belonging.


5. Position yourself as an authority in your field

People love experts. When you write a book or start a blog you can establish an authority position. Create a video channel on YouTube, start a newsletter, or create a Facebook group. When you can share information that is relevant to your target audience, your prospects will look upon you as an industry leader.

How will you STAND out this week? Next week? Next Year? Learn more about standing out, developing your USP, and creating your marketing message when you attend #GROWMtl. Click here and get your ticket for GROW .
I know that you can Grow, Prosper and Succeed!