October 2014, I was gifted a ticket to a personal development event in Los Angeles.
It was a front row, VIP table.
I saw beside Oscar winners, and millionaire authors.
The presenter spoke for 2 days without notes, without PowerPoint; occasionally using a flip chart.
The content was new to me, and I soaked it in.
I left with a head full of new thoughts and a suitcase full of signed copies of books from the presenter.
Was this person an expert, authority or thought leader?
That presenter was Bob Proctor who died this week at the age of 87.
Although, Wikipedia calls him a "Canadian self-help author and lecturer," he was so much more.
He opened my eyes and my mind to personal growth and development.
I've read his books over and over again.
Although the material he shared repeatedly, wasn't his own material, he certainly made a name for himself and has left a true legacy.
So, would he be called an expert?
Certainly – he was an expert on Think & Grow Rich material.
Would he be called a thought leader?
Perhaps not.  When I think of a thought leader – I think of someone who has original content; someone who makes us question the way we think.
Does it matter what we call him? 
Probably not but he did change people's lives.
He changed my life.
His work is legendary.
This begs a couple of questions….
What's the difference between an expert and a thought leader?
In a simple diagram, here's my interpretation…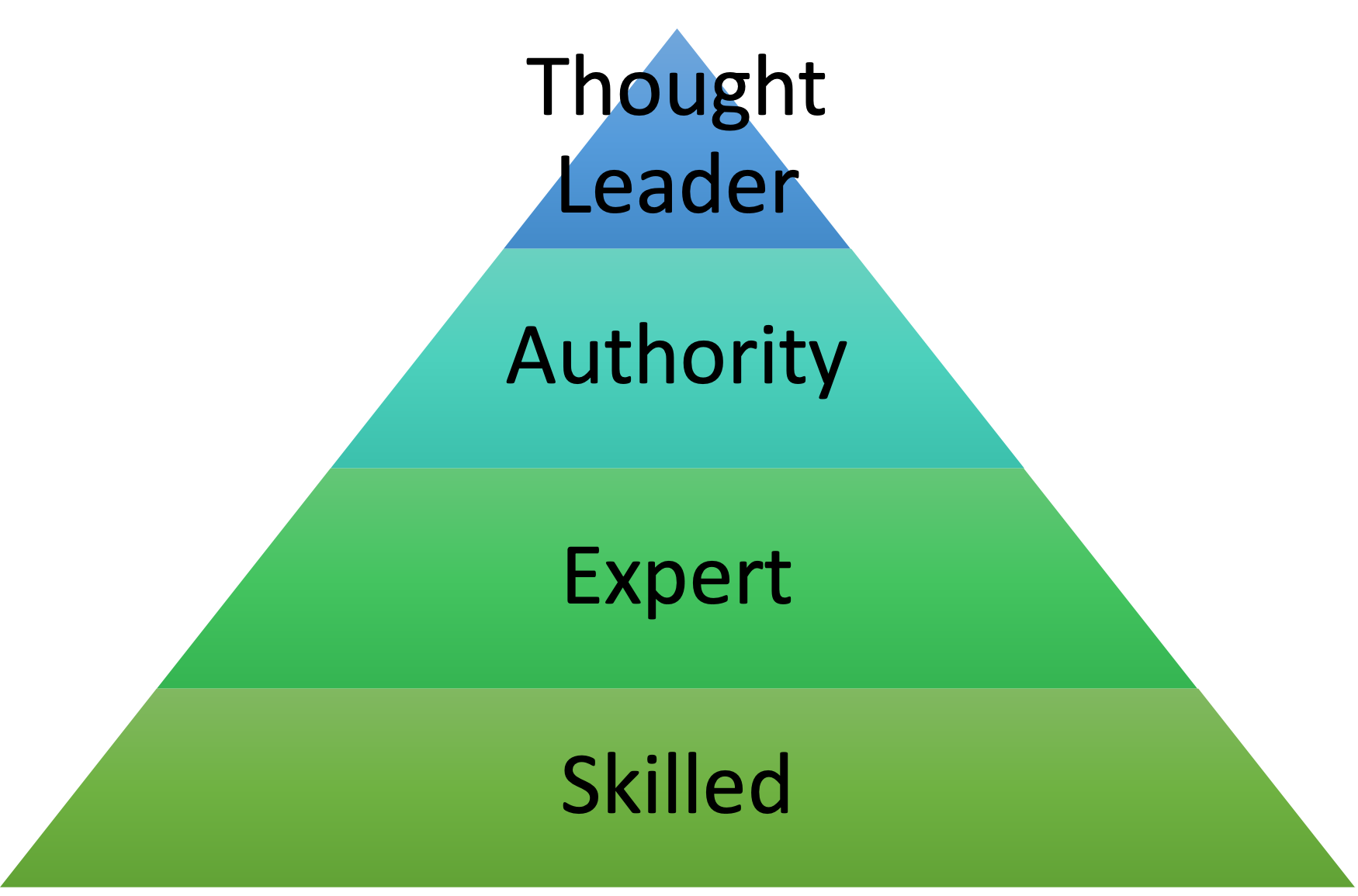 The 2nd question….
Is there someone who changed your life?
Whose thoughts, teachings, etc. changed the direction of your life.
I'd love for you to hit reply and to share!
The 3rd question ….
Do you want to change people's lives?
Do you want your teachings to change lives?
Do you want to become a thought leader?
YOU CAN DO THIS
Diana
P.S.  Want to learn from a great thought leader?  M Shannon Hernandez has agreed to do a FREE training on Love Your Leads this Thursday – register here