This coming December my husband will retire from his consultancy company (he's worked from home for more than 20 years)!!!  In recent years, he has expressed concern about retiring …
🔹 Will we have enough retirement income?
🔹 What will he do to keep busy in retirement?
🔹 Will I retire with him?
🔹 Will I have enough time to go boating with him?
HOWEVER, here is my answer to him!
I'm NOT retiring with him
BUT I made him a promise!!!
A few years ago, I promised him that:
My business would generate predictable profits so that he won't have to worry about our finances.
My business will NOT consume all of my time so I could go boating with him.
So, what have I done in my business to keep my promise?
I know that a predictably profitable business STARTS with having predictably profitable marketing.
I've worked to build my marketing so that:
✔️ it produces predictable sales (I know which marketing strategies work best for ME to easily produce these sales
✔️ it is duplicatable by design i.e. rinse & repeat
✔️ there will be NO hustle and grind
✔️ there is time in my life for him and boating! (and champagne).
Now while your life may not look exactly like mine i.e. perhaps your husband isn't retiring; perhaps you just need to find more time to spend with kids or grandkids!  What I do know is that many of you would like to work less and earn more?  Right?
Over the next few weeks, I'm going to share Path to Predictable Profits, a 4-part series including:
What to focus on first for business success.
The #1 mistake that business owners make that keeps them stuck.
Closing the leak in your strategy to get more clients.
My 'go-to strategy' for predictably profitable marketing.
So, let's dive in – you won't want to miss any of the series!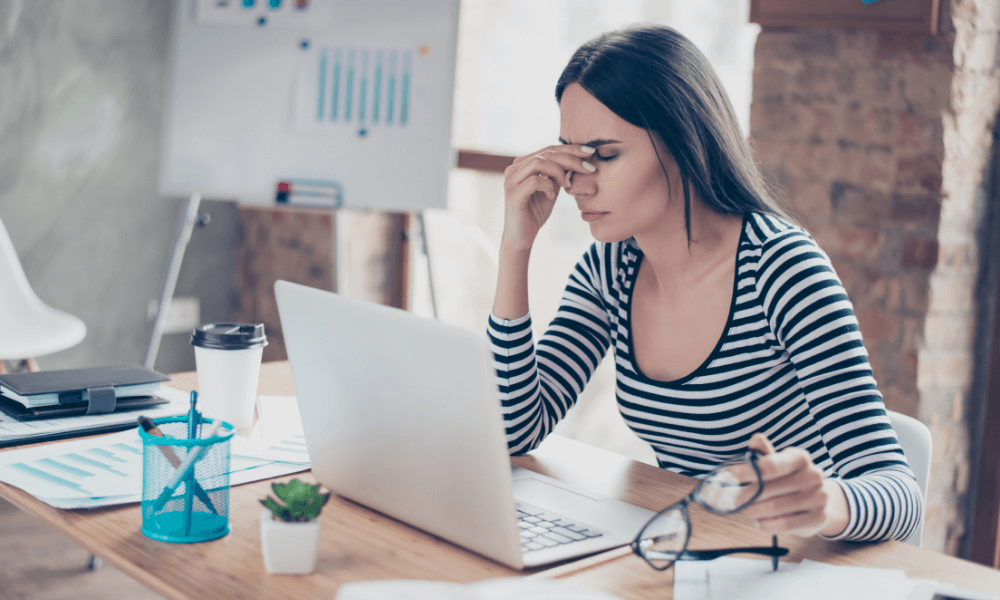 What to focus on first for business success?
After speaking with hundreds of CEOs, coaches and consultants, I know that many of you:
Feel overwhelmed – you don't know what will work for YOU in your business.
Feel overworked – so busy working IN your business that you don't have time to work ON your business.
Often waste time chasing bright shiny objects.
I'm sure you've felt this way yourself at least once or twice in your business!
I often use this analogy…
When you're relatively new in business, all the strategies and tactics seem overwhelming. It's like walking up to a buffet of business and marketing activities.  You look at the buffet and instantly you want to try everything, but you just don't know where to start.
AND then there are those gurus you see daily in your social media feed who are selling 'this is your magic bullet' programs! It's so confusing!
That buffet of business/marketing activities can be very overwhelming and even frustrating.
That's why I created KEYSTONE INITIATIVES with the GPS Business Growth Checklist which accompanies my Growmeter™.  This is the very checklist that participants in Marketing Roadmap Intensive and in my private coaching use to ensure that they are building a strong foundation for growth!!  So, I've attached it here for you!  You might also like to watch this video (here).
These activities are known as your KEYSTONE INITIATIVES because
NOT ALL STRATEGIES ARE MEANT FOR EVERY ENTREPRENEUR
The strategy that makes sense for you right now depends on your stage of business.
For example:  I hear from entrepreneurs all the time about creating an automatic webinar funnel.  You've got to do the foundational work required to ensure that everything you need to make it work is actually in place.  However, many of these business owners don't even have a brand, or a business strategy or a proven offer in place.  So, an automated funnel won't work for them at this stage of their business growth.
It's like they are trying to run before they can walk.
When you do this, you are setting yourself up for a lot of frustration! You've got to do the foundational work required to ensure that those strategies actually get results!
THERE IS NO SHORTCUT TO REAL PREDICTABLE PROFIT AND SUCCESS
You must start by building a solid foundation first!
You've got to know YOUR Keystone Initiatives.
Understanding the stages of business growth and working your way through the business growth checklist is one of the things I teach in my CEO PLANNING DAY!  Creating a 'plan' also helps you AVOID bright shiny objects and stay focused on the right activities for your stage of business growth!
Let's talk about each of these stages, so you can figure out where you are on this journey and what you need to focus on to reach the next stage of business growth.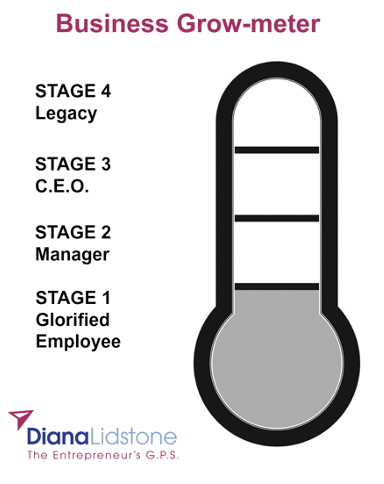 STAGE 1: Glorified Employee
In this stage, the focus is on VALIDATING your business idea, your products, programs and services. All the marketing and sales strategies in the world won't save your business if people don't actually want what you're selling!
Marketing in stage 1 is all about the fastest path to cash which is one-to-one!  Nope it's not list building, launching etc. It's about getting out there and talking to people one-to-one!
An example might be that you have a $1000 program to sell.  And perhaps because you're just starting out, you have to talk to at least 4 people before you sell one program (not unusual). So that means if you want to earn $5000, you have to speak to 20 people! That's a conversion rate of 25%.
Most online marketing strategies convert at a 1-2% rate.  So, if you have 500 webinar attendees X .01% conversion rate = 5 sales = $5,000.
Ask yourself – what is easier in the beginning?  Having a conversation with just 20 people or trying to get 500 to attend a webinar?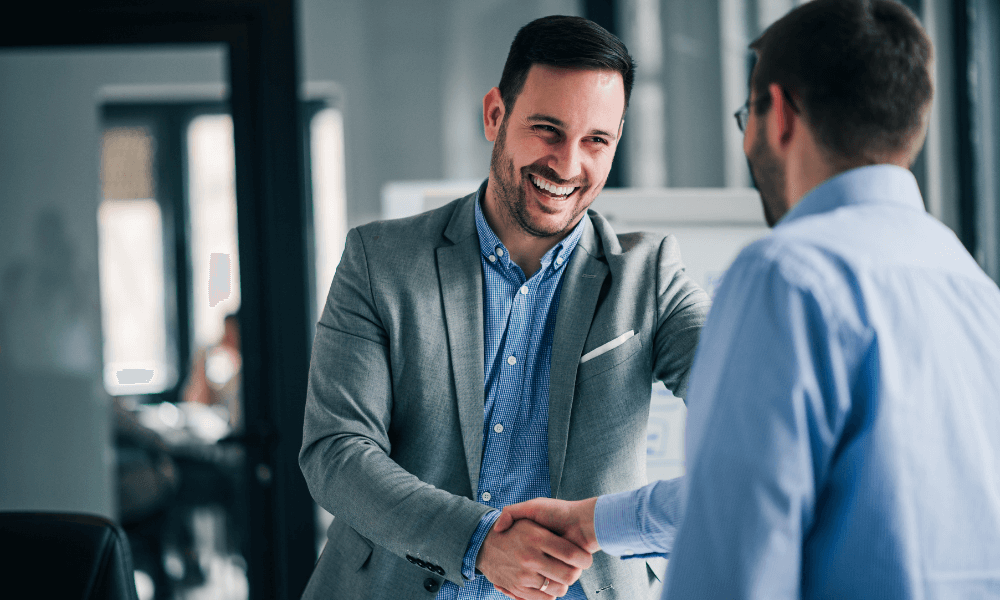 STAGE 2: Manager
This is a stage where many coaches and consultants are happy to stay – you focus on doing work you love and paying your bills with ease.  In this stage, your focus is gaining experience and making things better.
Here's where I see a lot of business owners make mistakes that hold them back from a predictably profitable business (and it was my mistake as well).  A lot of times, I see people launch a program for the first time, do all the work that goes into it – creating the program, fill it, run it and then they say …
WHAT'S NEXT?
They want to create something new which puts you in a whole new learning curve again and you're starting from scratch again.
IF YOU'RE CONSTANTLY STARTING OVER & RE-CREATING,
YOU NEVER MASTER ANYTHING 
If you're following a successful entrepreneur, they didn't just launch something and then say, OKAY, I'm done with that, I'm going to create something new!
They create ONE Compelling Core Offer – they deliver it again and again!  Each time they improve their marketing; add more and more case studies and showcase their clients' success.  They test their sales and marketing strategies to improve their conversion rates.
THIS IS HOW YOU CREATE AN ASSET IN YOUR BUSINESS that generates thousands of dollars of revenue and serves hundreds of clients.
This is how to create & market by design!
Your biggest challenge in Stage 2 is the feast/famine cycle where you have clients coming and going AND you have to juggle all the moving parts of your business …. It can feel overwhelming, but this is where putting systems in place will help.
In this stage, your primary marketing & sales strategies become more leveraged i.e. one to many.  For instance, you could shift from networking to speaking; to growing a list; be featured on podcasts, etc. It doesn't mean you give up on the one-to-one though!
As you review the GPS Business Growth Checklist, you might be wondering when it's time to start thinking about next level strategies.
Until you've got about 85-95% of the Stage 2 tasks checked off, you should not be stressing about Stage 3 activities.  They will just distract you from putting the systems and the strategies in place that will make your business predictably profitable.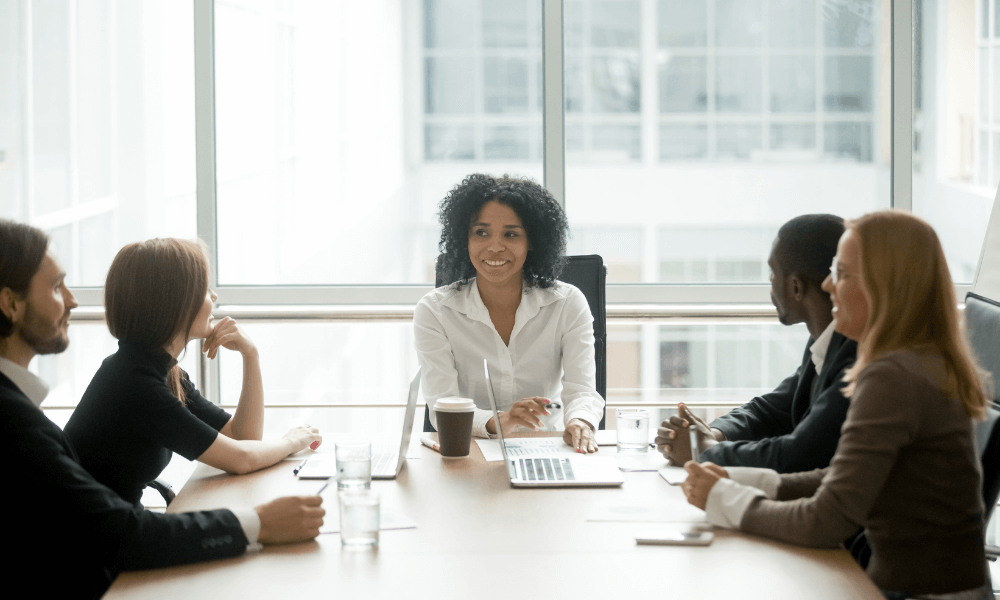 STAGE 3: CEO
This is the stage where you're ready to shift to a multiple six or seven-figure business. The most significant thing I want to share with you and that I want you to be thinking about if you're considering making this shift to this stage is that:
You're paying yourself a comfortable salary.
Your business is predictably profitable.
You probably have a small team to support you with the day-to-day.
Shifting to Stage 3 means that you're no longer a solopreneur!
You need a team and that leads to a whole new set of skills to learn!
This is where you really need to start thinking like a real CEO, and that means getting out of your own way and putting a lot of new pieces in place behind the scenes.
Your focus at this stage is GROWTH.  You already have a proven program, product or service that delivers real results so you should be able to scale this offering to $1, 000, 000 or more in sales without working more!
For instance:
Your offering is leveraged or is a passive program, product or service

You created and optimized it so that clients get real result

You've already mapped out a customer journey so that you & your team can work with more people without needing to work more hours
Or maybe you have a slightly different business model
Your challenge in this stage of your growth could be that it's time for a business model change – building systems and structures that can market, sell and serve lots of clients at once. Your programs need to be able to service a lot of people at the same time; your marketing needs to be able to attract a much broader audience; and your sales need to be able to convert many, many more people at the same time!
So…. are you ready to build your predictably profitable business?  Ready for predictably profitable marketing?
Do you know which stage of business growth you're at – Stage 1, Stage 2, or Stage 3?
Are you ready to focus ONLY on those activities for your stage of business growth? Don't be tempted to wander – I can tell you from experience, it doesn't work!!!
What would happen if your business was designed to get twice the results with half the effort? Twice the sales with half the effort – it's possible!  That's what predictably profitably marketing does for you!
Growth happens when you follow a proven plan!
Here's what's coming next in this series:
#2       #1 Mistake Keeping Small Business Owners from a Predictably Profitable Business
#3       Do you have a LEAK in your Predictably Profitable Strategy?
#4       My Go-To Strategy for Predictable Profits!
Follow along each week as the blog and training guide your business growth.
Click to download your GPS Business Growth Checklist (here)
Head over to Shift Your Biz Facebook group for free Tuesday Trainings here
YOU CAN DO THIS!
Diana
P.S. Keep watching for a special workshop coming December 15th!!!  You won't want to miss it because it will help you SAVE so much time in your business.